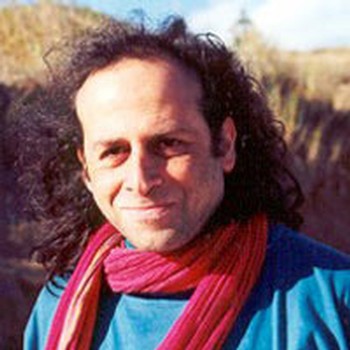 Paul Moulatlet
Paul Moulatlet is a Melbourne-based Australian composer whose works have been performed in England, Italy, Norway, the USA and numerous Australian events, including the Melbourne International Festival of the Arts, the Melbourne Fringe Festival, and Federation Music Week: Contemporary Music of Australia and the Asia Pacific.
Moulatlet gained a first-class honours degree in composition, and also holds a Master of Arts (music composition) from Monash University, obtained under the supervision of Thomas Reiner. His music has been interpreted by many noted Australian artists, including Robert Chamberlain, Deborah Kayser, Ken Murray, Peter Neville, Carl Rosman, Eugene Ughetti and Tristram Williams. His works have also been performed by various international artists including the UK-based contemporary music exponent and virtuoso trombonist Barrie Webb, and one of Italy's leading contemporary music ensembles, Trio Altrove 1.3.
Moulatlet has enjoyed a long working relationship with contemporary music ensemble re-sound, who have featured his works on three of their four CD releases through the Move label. He is also a member of the Melbourne Composers' League, with works performed at concerts presented by the League and released on several CDs produced by the MCL.
Moulatlet also holds a Graduate Diploma of Education (music) and has taught at primary, secondary and tertiary levels. His compositions have been used for academic instruction at Monash University and the Victorian College of the Arts, and his works have been used as examination pieces at Bachelor and Master of Music levels.
He has conducted workshops and presented lectures based on his works in Melbourne, Italy, and the USA. As well as composing, he is currently classroom music teacher and coordinator of music at Merri Creek Primary School in North Fitzroy, Victoria.
re-sound has established itself as one of Australia's most progressive contemporary music ensembles. Its thought-provoking, challenging and dynamic performances explore the sounds of our time across a wide range of genres, styles, and performance contexts.
Compositions by Paul Moulatlet also appear on

A special CD to celebrate Move Records' 50th year. Twenty-four Australian composers were invited to create a new short work for this special commemorative disc.
Composer

This recording brings together the Italian chamber group Trio Altrove 1.3 with six Australian composers of contemporary classical music: Steve Adam, Melanie Chilianis, Brendan Colbert, Philip Czaplowski, Paul Moulatlet, and Thomas Reiner.
Composer