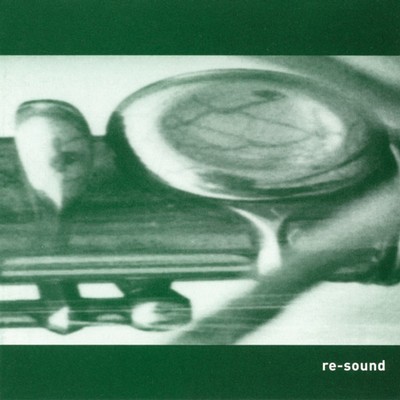 re-sound
re-sound's first and self titled CD features chamber works by 20th-century composers John Cage, Brendan Colbert, Paul Moulatlet, Ken Murray, Thomas Reiner, and Harvey Sollberger.
Eight tracks make up the CD's sonic journey through the music of our time - a journey that explores new sound worlds and challenges traditional views of what constitutes music. The CD is not for "easy listening" and yet it has an immediate appeal through its uncompromising directness and its sensuality of sound. This music does not require intellectual deliberation to be appreciated, nor does a listener have to be musically educated to be attracted by the wide range of sound colours and unusual musical forms this CD has to offer.
The first and most substantial work is SEVEN by the American experimentalist composer John Cage. SEVEN is one of Cage's late works, and it is a slow-moving, almost static, sonic meditation for seven chamber instruments. The second work is one of the six Australian works featured on the CD: Brendan Colbert's Agite for flute. This fast, agitated, and energetic solo piece is performed with audible enthusiasm by Melanie Chilianis.
The group's artistic director, Thomas Reiner, wrote the third track, Septet, for re-sound. The work is characterised by harsh dissonances and highly irregular rhythms. Ken Murray, the group's guitarist, is the composer and performer of the CD's second of three solo pieces: Bash. It uses range of popular and classical playing techniques to deliver colourful and dynamic textures and gestures. Spiel, another work by Brendan Colbert, is scored for flute, violin and guitar. The piece integrates the three instruments into an intricate web of ever-changing sounds. Harvey Sollberger's duet Sunflowers suggests warmth and elegance through a subtle dialogue between flute (doubling on alto flute) and vibraphone. This is followed by a highly expressive and at times almost fragile work: Paul Moulatlet's Chamber Work #2.
The last piece on the CD, Thomas Reiner's Grace Notes for clarinet solo, is possibly the CD's most radical track. It combines silences, short and soft gestures, and sustained sounds that seem to take on a life of their own. In addition to being a unique recording in its own right, this CD is also a sonic documentation of the work re-sound has done during the years 1996 to 1999.
Artist

re-sound has established itself as one of Australia's most progressive contemporary music ensembles. Its thought-provoking, challenging and dynamic performances explore the sounds of our time across a wide range of genres, styles, and performance contexts.
Track Listing
SEVEN (John Cage)
Agite (Brendan Colbert)
Septet (Thomas Reiner)
Bash (Ken Murray)
Spiel (Brendan Colbert)
Sunflowers (Harvey Sollberger)
Chamber Work #2 (Paul Moulatlet)
Grace Notes (Thomas Reiner)
Composers
Where to buy
re-sound is available as as CD. It can be purchased online through Buywell Music or the Australian Music Centre which both offer secure online ordering.
Move CDs can be ordered through music retailers across Australia including Readings.
Product details
List price

$25.00 AUD

Category

Catalogue number

MCD 255

Barcode

EAN 9314574025521