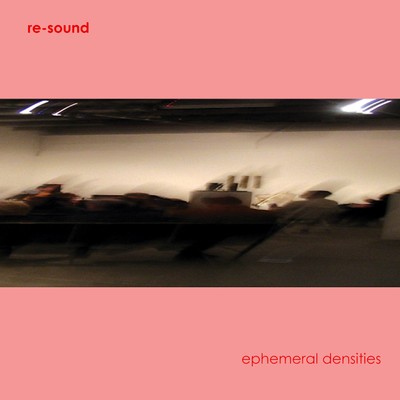 Ephemeral Densities
ephemeral densities is re-sound's third CD. It focuses on new Australian work by re-sound members Steve Adam, Melanie Chilianis, Paul Moulatlet, and Thomas Reiner. It integrates contemporary chamber music, computer music and popular electronic music.
All but one of these works were presented in March 2004 to a capacity audience at Pony, a night club in Melbourne's inner city district. The audience feedback on this performance that re-sound received encouraged the group to create this recording.
canal includes a processed drum pattern created with a drum ensemble, a range of drum samples, simple chord progressions, and samples taken from site recordings in 2003 in Venice and Florence.
Quintet/sextet for chamber group and CD juxtaposes atonal chamber music with recorded materials, including samples of site recordings made in Florence and Venice.
breath stain uses various sound sources as the raw material for construction and transformation. re-sound performers (clarinet, bass clarinet, tenor saxophone, violin and flute). Non-instrumental sounds include samples taken from a walk in inner-city Melbourne and crickets in Somers, Victoria. breath stain uses an electro-acoustic environment to expose the relationship between breath, musical gesture and non-instrumental sounds.
HybriD is a collaborative work for multiple acoustic instruments, live computer processing and synthesis. The merging of performance data derived from each of the performers enables a mix of influences that result in the creation of sounds that are effectively hybrids.
aerofoil features a bouncy synth-bass loop, tape delay applied to hi-hat rhythms, some ambient gestures made up of slowly undulating pitches, an up-beat pizzicato-style melodic motive, and a bell-like, high-pitch texture.
Vectors uses an ordered set of pitches and its variants, and the original set governs the relationship among the different variants.
ephemeral densities explores changes of texture and sound colour. Four sound objects provide the source material for the work: (1) a synthesized sound that resembles the chirping call of the male cricket, (2) a fast changing, busy sound that appeared suddenly and surprisingly as a sonic artefact while undertaking site recordings with a minidisk recorder in Victoria's Grampians, (3) a very low bass sound, and (4) a metallic sounding drum loop.
Artist

re-sound has established itself as one of Australia's most progressive contemporary music ensembles. Its thought-provoking, challenging and dynamic performances explore the sounds of our time across a wide range of genres, styles, and performance contexts.
Audio preview
Track Listing
Performers
Composers
Where to buy
Ephemeral Densities is available for download from the iTunes Music Store.
It's available for streaming through Apple Music.
Ephemeral Densities is available as as CD. It can be purchased online through Buywell Music or the Australian Music Centre which both offer secure online ordering.
Move CDs can be ordered through music retailers across Australia including Readings.
Product details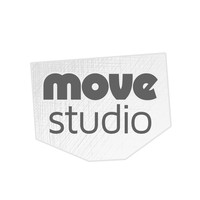 Recorded at the Move Records Studio, Melbourne Australia.
(tracks 2 and 6)
List price

$25.00 AUD

Total playing time

53 minutes 10 seconds

Producer

Thomas Reiner


Mixing

Melanie Chilianis (track 3)
Steve Adam (tracks 1 and 4)
Thomas Reiner (tracks 5 and 7)
Vaughan McAlley (tracks 2 and 6)


Mastering

Martin Wright


Venue

Move Records Studio (tracks 2 and 6)


Thanks to

Arts Faculty of Monash University


Release date

March 2005

Copyright

© 2005 re-sound

Phonogram

℗ 2005 Move Records

Category

Catalogue number

MD 3295

Barcode

EAN 9314574329520