Home
In 2002, Tony Gould and Emma Gilmartin recorded Tomorrow, Just You Wait and See in the peaceful surrounds of Move's recording studio. Since then they have been lucky enough to revisit this place several times to record more of their favourite songs.
"I am delighted to share this music with you now. Home and family have been the focus of my life over the past few years, having had two babies in two years and immersing myself in motherhood.
"Many of the songs you will hear on this album reflect this special time in my life. The Rainbow Connection, You Are My Sunshine, and Que Sera are songs I learnt as a child, and are now some of the songs I sing to my own babies. I hope you will enjoy our interpretations of these timeless compositions." - Emma Gilmartin
Artists

Pianist and composer Tony Gould is one of Australia's most respected musicians. His career has embraced many styles of music, not least jazz and other improvisatory musics in addition to traditional and contemporary classical musics. He gives many concerts each year and for 50 years he has been involved in an extraordinary number of recording projects both as pianist and composer and has been at the forefront of music education in Australia via various tertiary institutions in Melbourne and throughout Australia.
While her skill and training lies predominantly in Jazz and Latin styles, Emma Gilmartin is passionate about, and experienced in a variety of styles including Soul, Popular, and Celtic. She has spent much of her musical life writing her own music in an original band in Melbourne.
Press quote
"The sweet innocence of some undeniable favourites such as 'The Rainbow Connection' and 'Que Sera, Sera' exhaled slowly. No nuance missed."
— Peter Wockner, Limelight
Audio previews
Track Listing
Performers
Composers
Where to buy
Home is available for download from the iTunes Music Store.
It's available for streaming through Apple Music.
Home is available as as CD. It can be purchased online through Buywell Music or the Australian Music Centre which both offer secure online ordering.
Move CDs can be ordered through music retailers across Australia including Readings.
Product details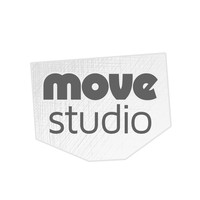 Recorded at the Move Records Studio, Melbourne Australia.
List price

$25.00 AUD

Contributor

Luci Everett


Venue

Move Records Studio


Release date

2010

Copyright

© 2010 Move Records

Phonogram

℗ 2010 Move Records

Category

Catalogue number

MD 3343

Barcode

EAN 9314574334326