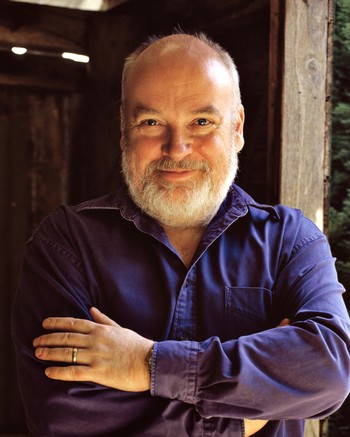 Andrew Ford
Andrew Ford is a composer, writer and broadcaster, and has won awards in all three capacities, including the 2004 Paul Lowin Prize for his song cycle Learning to Howl and in 2010 a Green Room Award for his opera Rembrandt's Wife.
His music has been played throughout Australia and in more than 40 countries around the world. He was composer-in-residence with the Australian Chamber Orchestra (1992–94) and has held the Peggy Glanville-Hicks Fellowship (1998–2000) and a two-year fellowship from the Music Board of the Australia Council (2005–06).
A former academic, Ford has written widely on all manner of music and published six books, most recently The Sound of Pictures: listening to the movies from Hitchcock to High Fidelity (2010). He has written, presented and co-produced four radio series, including Illegal Harmonies and Dots on the Landscape, and since 1995 he has presented The Music Show each Saturday morning on ABC Radio National.
Artist's website: www.andrewford.net.au
Compositions by Andrew Ford appear on

Composer
Australian piano music by Gifford, Gould, Ford, Yu and Michael Kieran Harvey. Elektra is an experiment in extending acoustic piano sound via computer, and was a collaboration with sound engineer Michael Hewes, who surfed the piano resonances in real time.
Composer
Broadway Boogie is a collection of new music for piano featuring works by Nigel Westlake, Andrew Ford, Andrew Byrne, Mark Pollard and Michael Kieran Harvey. It won the best classical CD of 2008 in Melbourne's Herald-Sun.