Broadway Boogie
Broadway Boogie is a collection of new music for piano featuring works by Nigel Westlake, Andrew Ford, Andrew Byrne, Mark Pollard and Michael Kieran Harvey. It won the best classical CD of 2008 in Melbourne's Herald-Sun.
Reviewer Bob Crimeen has awarded Broadway Boogie the honor of being number 1 in his best classical CDs of 2008 list in Melbourne's Herald-Sun. He says, "Australia's own piano maestro makes modern classical music arrestingly acceptable".
"Broadway Boogie is an assemblage of recent Australian piano music selected for its allusions - sometimes extremely tenuous - to New York. A major international centre of ideas and creativity, this city maintains a galvanizing effect on Australian intellectual life in a way that, say, Washington never could. Andrew Ford's Broadway Boogie-Woogie finds musical parallels to Mondrian's famous painting, the epitome of non-symmetrical balance, and itself a paean to New York's artistic diversity. Andrew Byrne, a resident of New York, has written an unsentimental exploration of the surreal sounds of chaos and succour after the destruction of the Twin Towers. Byrne's mentor, John McCaughey, possibly the most self-effacing and reluctant Australian composer, yet one of Australia's busiest and most original musicians, gives us a glimpse into the multi-layered nature of his thinking with Toccata de Nielico. Nigel Westlake's brilliant (if brief!) follow-up to the magnificent first sonata contrasts ethereal improvisations with driving rhythms which would not sound out of place in downtown Manhattan. Mark Pollard's homage to Euclid shows his fascination with post-minimalism (a New York hallmark) and the re-emergence of emotion, and finds fresh stimulus in the nostalgic language of Chopin. My own sonata is offered in gratitude to Saxby Pridmore, who in turn owes his inspiration to the great New York Stoic psychologist Albert Ellis." - Michael Kieran Harvey
All works on this CD are premieres: Andrew Ford: 11/11/05 at Feast Festival, Adelaide (Australian premiere) - Andrew Byrne: 25/7/04 at Federation Concert Hall, Hobart (world premiere) - John McCaughey: world premiere on this recording - Nigel Westlake: 1/8/05 at Festival Hall, Adelaide (world premiere) - Mark Pollard: 16/6/06 at Federation Hall, VCA (world premiere) - Michael Kieran Harvey: 8/10/06 at Port Fairy Festival, Victoria (world premiere).
A discussion on the subject of composing with Andrew Byrne and Michael Kieran Harvey is available on YouTube:
https://youtu.be/Ekm6aFIdlbI
Artist
Australian pianist and composer, Dr Michael Kieran Harvey FAHA, is one of the foremost interpreters of contemporary piano music of his generation. A champion of Australian music and himself a composer, he regularly commissions new Australian music and has performed with Australia's leading contemporary music ensembles and orchestras.
Press quote
"Who better to interpret and play this splendidly engineered and lengthy recital of contemporary music than one of Australia's finest pianists, Michael Kieran Harvey? . . . For those with flexible and enquiring minds it provides an insight into the creative thinking of some of Australia's most foremost composers"
— John Barns, 3MBS FM Libretto
Audio previews
Track Listing
Broadway Boogie-Woogie Andrew Ford 2:25
first dance 2:41
second dance 4:05
third dance 2:53
fourth dance 2:09
fifth dance 4:03
sixth dance 3:16
Toccata da Nielico John McCaughey 2:41
first section 3:30
second section 6:07
first movement 3:14
second movement 11:53
third movement 8:06
Maestoso 10:24
mm60 3:26
Presto 4:15
Epilogue 2:32
Performers
Composers
Where to buy
Broadway Boogie is available for download from the iTunes Music Store.
It's available for streaming through Apple Music.
Broadway Boogie is available as as CD. It can be purchased online through Buywell Music or the Australian Music Centre which both offer secure online ordering.
Move CDs can be ordered through music retailers across Australia including Readings.
Product details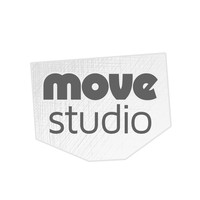 Recorded at the Move Records Studio, Melbourne Australia.
(all except tracks 14, 15, 16 and 17)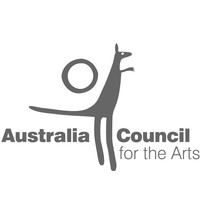 This recording project has been assisted by the Commonwealth Government through the Australia Council, its arts funding and advisory body.
List price

$25.00 AUD

Total playing time

77 minutes 40 seconds

Editing

Vaughan McAlley


Mastering

Martin Wright


Venue

Move Records Studio (all except tracks 14, 15, 16 and 17)
Tasmanian Conservatorium (tracks 14—17)


Thanks to

Australia Council


Release date

2007

Copyright

© 2007 Move Records

Phonogram

℗ 2007 Move Records

Categories

Catalogue number

MD 3315

Barcode

EAN 9314574331523