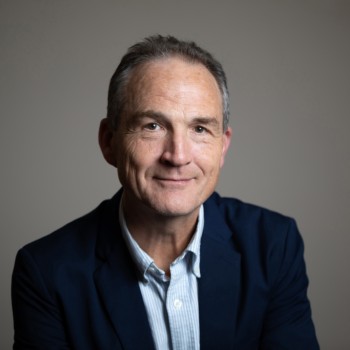 Michael Kieran Harvey
Australian pianist and composer, Dr Michael Kieran Harvey FAHA, is one of the foremost interpreters of contemporary piano music of his generation. A champion of Australian music and himself a composer, he regularly commissions new Australian music and has performed with Australia's leading contemporary music ensembles and orchestras.
Michael Kieran Harvey was born in Sydney and studied piano with Alan Jenkins, Gordon Watson, and at the Liszt Academy, Budapest, under Sándor Falvai. Based in Tasmania, his career has been notable for its diversity and wide repertoire. He has especially promoted the works of Australian and contemporary composers (premiering more than 300 Australian works alone) and recorded many solo CDs on various labels. Harvey is on the guest faculty of the Australian National Academy of Music, is Adjunct Professor at University of Tasmania and Fellow of the Australian Academy of the Humanities.
Released in 2009, his CD Elektra (Move MD 3329) was described by Australian critic Clive O'Connell as the product of an "indefatigable master-pianist ... pieces commissioned especially for his volcanic talent". Harvey holds a PhD in composition and has recorded much of his own music for Move. Harvey's homage to Zappa 48 Fugues For Frank was premiered at Mona Foma 2010 and won an AMC state award for best composition in 2011. It is available on CD (MD 3339). Harvey's trio Deus est Fabula was premiered by Plexus at the Melbourne Symphony Orchestra's 2014 Metropolis series at the Melbourne Recital Centre. A live CD/DVD recording of his epic Iyengar yoga and ensemble work Patañjali (2015) was released on the Move label and received an AMC/APRA Tasmanian State Award for Instrumental Work of the Year in 2016. Piano sonata no. 3 Aporia was premiered at the MSO's 2016 Metropolis series. Piano sonatas nos. 4, 5 (Greta), and 6 (17 Graeme Lee prints) were released in 2019-2021. His 90-minute Green Brain Cycle (based on the eponymous Frank Herbert novel) was premiered at the Mona Foma Festival in 2018, and was critically acclaimed as a festival highlight. This festival version was released on a 2CD format by Move in 2018. The epic Catalogue des Errances Bibliques for eight keyboardists and four percussionists appeared in 2021.
In 1993 Harvey became the first Australian to win a major international piano competition, the Inaugural Ivo Pogorelich International Solo Piano Competition in Pasadena, the world's richest piano competition. Other awards include: the Debussy Medal, Paris (1986), the Australian government's Centenary Medal (2002), the 2009 APRA award for Distinguished Services to Australian Music and the 2020 APRA "Luminary" award. His compositions have been performed in Europe, the UK, North and South America and Asia, in addition to major Australian festivals. His compositions are held at the AMC. The Michael Kieran Harvey Scholarship was established in 2006 to encourage future directions in Australian keyboard art music. Recipients: 2006 - Cameron Roberts; 2008 - Ashley Hribar; 2010 - Zubin Kanga; 2012 - Aura Go and Adam Cook; 2014 - Dr James Hullick; 2016 - Alex Rainieri and Nicholas Young; 2018 - Rohan Drape; 2020 - Dr Anthony Pateras; 2022 - Ayesha Gough.
In 2012 Michael gave the Peggy Glanville-Hicks address entitled What would Peggy do? discussing the cultural cringe in Australian classical music. You can watch it here:
Press quotes
"Michael Kieran Harvey plays superbly and with feeling"
— Elaine Siversen, 2MBS Fine Music Magazine
"In years to come, the current era may well be seen as a golden age for Australian piano composition .. For sheer virtuosity, and for bringing out the best in an entire generation of Australian composers, there are few who can match Harvey."
— Martin Buzacott, Limelight
"Few Australian pianists can touch Michael Kieran Harvey, one of the most exciting exponents of contemporary music in the country"
— Clive O'Connell, The Age
"...Kieran-Harvey's pianisim is superb. He is truly one of the most, if not the most, interesting pianists in the country..."
— Patrick Holland, 4MBS Program Guide
"As we've com to expect, Michael Kieran Harvey's performances of all these works are astounding ... Highly recommended"
— Michael Hannan, MCA Music Forum Feb 2007
"An unpredictable, exhilarating tribute to one of rock's greatest instrumental pioneers. Like Zappa, pianist Michael Kieran Harvey is fearless and inventive. 48 Fugues For Frank is a unique tribute." ★★★★
— Robbie Gerson, Audiophile Audition
"Michael Kieran Harvey is one of Australia's great pianists."
— Limelight Magazine
Michael Kieran Harvey is featured on the following titles
Compositions by Michael Kieran Harvey also appear on

This recording celebrates the ongoing attraction of Italy and especially Rome as a place of artistic pilgrimage and inspiration.
Composer
Michael Kieran Harvey also appears on