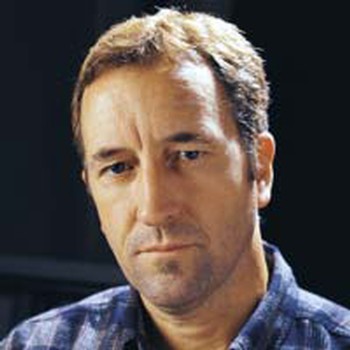 Brenton Broadstock
Brenton Broadstock is now one of Australia's most well established, respected and successful mid-generation composers.
With commissions from The Song Company, ABC, MSO, Musica Nova, Seymour Group and Musica Viva among many others. His reputation is growing overseas too, with performances and commissions from prominent musical groups including the BBC Symphony Orchestra, the Ulster Orchestra, the Barvarian Radio Orchestra to name a few.
Broadstock has been awarded numerous prizes and fellowships, including most recently a Civitella Ranieri Fellowship, which involves a composing residency in Umbria, Italy and another at the Bellagio Centre on Lake Como, Italy. In 1994 he was named 'Best Composer' (Melbourne) in the Herald Sun; he has won several National Critics' Circle 'Sounds Australian Awards' and numerous Australian Performing Rights Association Awards. He was the first Australian composer to be signed by the publishing house G. Schirmer, with several of his other works published by S. P.; S. (London), Muso's Media, Reed Music, Red House, Currency Press, The Australian Music Centre and Australia Music Pty. Ltd.
His piece 'Stars in a Dark Night: Second Symphony' was selected by the ABC as Australia's entry at the prestigious International Rostrum of Composers in 1990. He has also represented Australia at the 1990 Pacific Composers' Conference and as several ISCM World Music Days. He was the Inaugural Composer-in-Residence with the Melbourne Symphony Orchestra in 1989.
Other major performances include: International Festivals 1984 Stroud Festival, England; 1985 11th Berlin Biennale; 1988 Festagge fur Musik, East Berlin; 1988 World Music Days in Hong Kong; 1988 Music Today Festival, Tokyo; 1988 Darmstadt Summer School; 1990 World Music Days, Oslo; 1990 Asian Music Festival, Sendai Japan; 1991 Asian Music Festival, Seoul, Korea; 1994 BBC Proms; 1994 Asian Music Festival, Seoul, Korea; 1994 Musica Viva, Munich.
Press quote
"Deeply serious and intensely personal, Broadstock's music can connect so directly that poignancy approaches pain."
— Andrew Scott, The Sunday Age
Brenton Broadstock is featured on the following titles
Winner of the 1998 ABC Classic FM "Listeners' Choice" Award, this double CD set brings together chamber music by Brenton Broadstock, one of Australia's most well- established and respected composers.
Composer
Compositions by Brenton Broadstock also appear on
Brenton Broadstock has been a member of