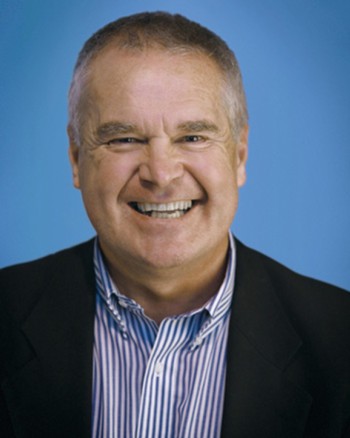 Christopher Willcock
Christopher Willcock (born 1947) is an Australian Jesuit priest and one of the most prolific and frequently published Catholic composers of liturgical music.
Willcock studied music at the Sydney Conservatorium of Music (graduated 1974) and was ordained to the Priesthood in 1977. He then pursued doctoral studies in sacramental and liturgical theology at the Institut Catholique de Paris. In 1998 he won the Albert H. Maggs Composition Award.
Collaborating with author and cartoonist Michael Leunig, Willcock won the 2006 Classical Music Award for Choral or Vocal Work of the Year with Excerpts from his work titled Southern Star (his cycle of nine Christmas carols composed in collaboration with Michael Leunig). The carols are composed for 4-part adult voices, or 3-part children's voices and are accompanied by harp - reminiscent of Benjamin Britten's A Ceremony of Carols. Other major works have been performed in recent years by the Tallis Scholars (May 2000) and the Tasmanian Symphony Orchestra (December 1998).
In 2004 he was appointed by the Melbourne Chorale as their first composer-in-residence and that year they performed two new a cappella pieces, Etiquette with Angels (a setting of a poem by another Australian Jesuit, Andrew Bullen) and his Latin setting of the Psalm 50, Miserere. The Melbourne Chorale also performed his John Shaw Neilson Triptych in late July 2004.
Christopher Willcock is featured on the following titles

This collection of 22 psalms cover all the seasons of the church's year. They were composed by Christopher Willcock, a Jesuit priest and graduate in music composition.
Composer
Compositions by Christopher Willcock also appear on

A special CD to celebrate Move Records' 50th year. Twenty-four Australian composers were invited to create a new short work for this special commemorative disc.
Composer
Christopher Willcock also appears on

Arranged and conducted by Christopher Willcock, with Douglas Lawrence playing the organ of St Patrick's Cathedral, Melbourne.
Performer: Conductor