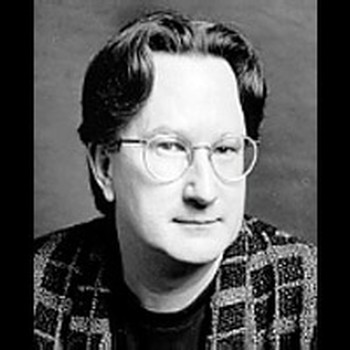 Robert Lloyd
Robert Lloyd's reputation rests largely on kinetic, brightly coloured series of dance scores. In fact as far away as the United States Lloyd's name is probably better known among dance circles than musical ones. Perhaps that is not surprising, given the propellant energy of Lloyd's work.
It has attracted the repeated attentions of Molissa Fenley and the Australian Dance Theatre, and has been performed to - or danced to - on four continents.
Lloyd's music draws on a world of musical inspirations; the most immediately apparent are the surprisingly complementary influences of American Minimalism and traditional Balinese gamelan music, which Lloyd has both studied and taught. Like both of these styles, Lloyd's music finds its poetry in rhythms and in various ways of combining, recombining, reconstructing and deconstructing rhythms.
Percussion instruments and percussive sounds from the keyboards when used are the backbone of Lloyd's work. Percussion of course is universal and perhaps that is why this music has a sort of 'trans-ethnic' or global sound (to borrow composer Lou Harrison's phrase). But there is a distinctive voice at work here. Nullabor (1987) for example, is entirely percussion-based and somehow evokes both Steve Reich and the master drummers of Ghana without sounding like either. Bold New Buildings (1986) is one of Lloyd's more poetic titles (along with 1990's Telling Time by Passing Clouds); its ensemble of electric keyboards produces a brilliant shimmer of inter-locking bell-like figures that sound like the music of a sci-fi gamelan. Feral is the earliest piece here, from 1985. As the music for the Ohio Ballet work of the same name, it introduced Lloyd to dance audiences throughout the Americas. This driving yet lyrical score uses the combination of keyboards and percussion that has since become the Robert Lloyd trademark. Like many of his later works Feral is unpretentious but deceptive music; its apparent simplicity and repetition quickly reveal layers of rhythmic patterns, woven into a fabric as complex as anything that ever came from an Indonesian loom.
Robert Lloyd is featured on the following titles
Robert Lloyd's brightly coloured dances for keyboards and percussion are an exciting synthesis of shimmerring vibraphones and marimbas, melodic drumming and percussive pianos weaving together to create a genuine cross-cultural intercourse of American minimalist and Balinese gamelan music.
Performer: Keyboard, Percussion, Octabans
Composer
Compositions by Robert Lloyd also appear on

This CD that demonstrates the musical and cultural bridges built by the academic staff and postgraduate students at the School of Music-Conservatorium at Monash University, and their colleagues in other parts of Australia, Korea and Romania.
Composer