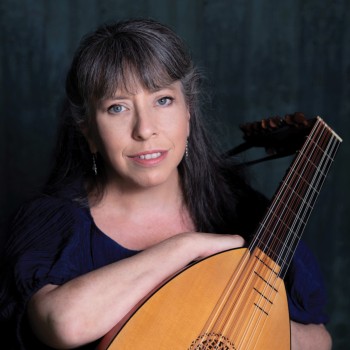 Rosemary Hodgson
Australian lutenist, Rosemary Hodgson maintains a vibrant career as soloist and chamber musician. Known for her remarkable sensitivity and technique, she has established an international reputation for outstanding concert presentations and solo lute recordings, of captivating subtlety.
A graduate of Melbourne University studying with John Griffiths, Rosemary completed her post graduate studies at the Royal College of Music London, with Jakob Lindberg. She is a founding member of renowned period instrument ensemble La Compania and teaches lute at the University of Melbourne, Conservatorium of Music.
Rosemary Hodgson is featured on the following titles

Renowned Australian lutenist, Rosemary Hodgson's Walsingham is an intricately constructed musical journey exploring themes of mysticism and pilgrimage.
Performer
Rosemary Hodgson also appears on

If you liked the period music used in the multi award-winning film ELIZABETH then you've already heard La Compañia perform ... but don't try to find them on the actual soundtrack album because you'll only find them here on this CD!
Performer: Vihuela de mano