Larry Sitsky: De Profundis
Features 'De Profundis' based on texts by Oscar Wilde, in addition to 'Violin Concerto No.2', 'Fantasia No.2' and 'Petra'.
Oscar Wilde's text for 'De Profundis' written in the dark days following his trial inspired Sitsky's illuminating and intense musical interpretation. Baritone Lyall Bevan, percussionist Graeme Leak, the Petra and Canberra School of Music String Quartets give superb performances of this intense work.
In addition this disc features the 'Violin Concerto No.2' which was inspired by the writings of the influential philosopher Gurdjieff and juxtaposes the musical languages of the East and West.
It also includes two compositions for piano performed by the composer: 'Fantasia No.2' and 'Petra'.
Artist

Larry Sitsky's activities as a composer, pianist, writer, broadcaster and teacher place him inevitably to the fore among today's ambassadors of contemporary Australian piano music. Through his work to date he has made a significant contribution to the Australian music tradition.
Press quote
"As is the case with the other pieces on this disc, 'De Profundis' receives an exemplary performance."
— Opera Australia
Audio preview
Track Listing
De Profundis Larry Sitsky

The bitterness of disgrace 3:33
The letter 3:14
Oscar reflects on his former greatness 2:09
The rebuke (Melodrama) 2:26
New understanding 2:23
Suffering: The other half of life 2:38
Resolution 6:05

Gurdjieff: Violin Concerto No. 2 Larry Sitsky

Dolce, rubato 4:33
Allegro 1:34
Allegretto 4:17
Andantino-allegro 3:14
Andante con moto 3:58
Allegretto-allegro 1:41
Larghetto 3:15
Fantasia No. 2 Larry Sitsky 9:38
Petra Larry Sitsky 4:48
Performers
Where to buy
Larry Sitsky: De Profundis is available for download from the iTunes Music Store.
It's available for streaming through Apple Music.
Larry Sitsky: De Profundis is available as as CD. It can be purchased online through Buywell Music or the Australian Music Centre which both offer secure online ordering.
Move CDs can be ordered through music retailers across Australia including Readings.
Product details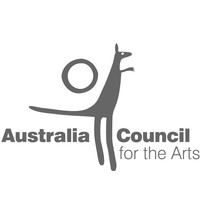 This recording project has been assisted by the Commonwealth Government through the Australia Council, its arts funding and advisory body.
List price

$25.00 AUD

Total playing time

59 minutes 26 seconds

Thanks to

Australia Council


Release date

1989

Copyright

© 1989 Move Records

Phonogram

℗ 1989 Move Records

Categories

Catalogue number

MD 3084

Barcode

EAN 9314574308426