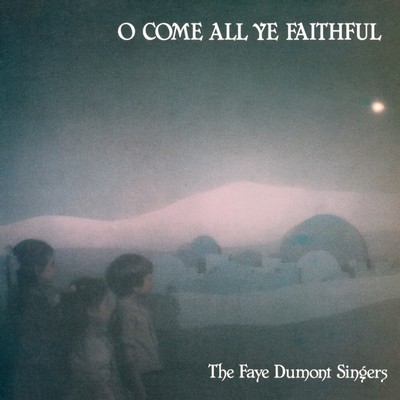 O come all ye faithful
A Melbourne-based choir led by Faye Dumont. Variety and finesse is clearly part of their charter.
Artist

Faye Dumont is the founder and director of the Faye Dumont Singers, a long-running Melbourne-based choir.
Track Listing
O come all ye faithful (Traditional)
A Christmas lullaby Johannes Brahms
Away in a manger (Traditional)
The virgin and the child Colin Brumby
Stars of ice (Chinese folk song)
I saw a fair maiden Peter Warlock
Silent night (Traditional)
Mary had a baby (Spiritual)
Caroling, caroling Alfred Burt
Deck the halls (Traditional)
Still, still, still (Traditional)
O little town of Bethlehem (Traditional)
I saw three ships (Traditional)
White Christmas Irving Berlin
Children, go where I send you Nina Simone
A night out for Dobbin Jingle bells Kip Dubbs
Performers
Composers
Where to buy
O come all ye faithful is available for download from the iTunes Music Store.
It's available for streaming through Apple Music.
O come all ye faithful is available as as CD. It can be purchased online through Buywell Music or the Australian Music Centre which both offer secure online ordering.
Move CDs can be ordered through music retailers across Australia including Readings.
Product details