Scent Of Time
This new CD features the diverse works of six Australian composers that have taken Asian instruments and voices beyond the boundaries of their own traditions. From dan tranh to sheng, from shakuhachi to erhu, this fascinating recording is cross-cultural music at its best.
In the last two decades, the number of Australian composers who created new works for Asian instruments has been growing steadily. The availability of competent performers of Asian instruments in Australia, and positive developments in cultural, social, political and economic engagements between Australia and Asia are the main stimuli for this new trend in Australian composition. The varieties of tone colours, musical gestures and technical possibilities of Asian instruments have enriched the palette of Australian contemporary music.
Artist

Le Tuan Hung is a composer, performer and author, specialising in Vietnamese music and experimental music of contemporary Australia. He is also the author of various publications on Vietnamese performing arts and is regarded as an international authority in Vietnamese musicology.
Press quotes
"an adventurous and fascinating exploration that produces uniquely beguiling soundscapes."
— New Classics, UK
"cross-cultural music at its best."
— Ron Payne, Music Teacher Magazine
"exceptionally interesting and attractive ... recommended"
— Peter Larsen, 3MBS FM Libretto
Audio previews
Track Listing
Performers
Composers
Where to buy
Scent Of Time is available for download from the iTunes Music Store.
It's available for streaming through Apple Music.
Scent Of Time is available as as CD. It can be purchased online through Buywell Music or the Australian Music Centre which both offer secure online ordering.
Move CDs can be ordered through music retailers across Australia including Readings.
Product details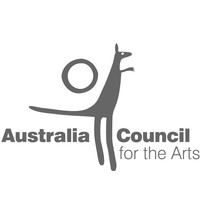 This recording project has been assisted by the Commonwealth Government through the Australia Council, its arts funding and advisory body.
List price

$25.00 AUD

Total playing time

67 minutes 27 seconds

Thanks to

Australia Asia Foundation
Australia Council


Release date

May 2002

Copyright

© 2002 Le Tuan Hung, et. al.

Phonogram

℗ 2002 Move Records

Categories

Catalogue number

MD 3263

Barcode

EAN 9314574326321