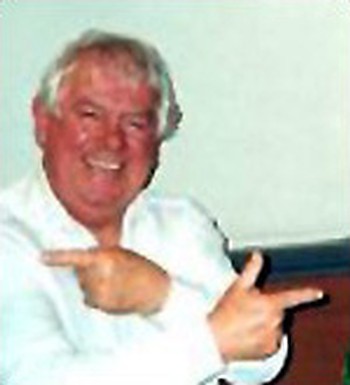 Len Barnard
Forceful though his playing is in the more extrovert traditional jazz setting of much of his work, Barnard's discreet and propulsive swing, and his able use of brushes, show him to be an accomplished mainstream drummer.
Len "Sluggsie" Barnard was born in Melbourne in 1929 and died in November 2005. One of Australia's finest jazz drummers, he received an honorary life membership of the Musicians Union, was added to the roll of honour at Monsalvat in 1990, and won the Australian Critics Award at the 1991 Gold Coast Festival.
After playing drums in the family band, Barnard formed his own traditional jazz band in the late 40s. This band, one of the earliest Australian groups to make jazz records, was so popular that it remained active for more than two decades. During this same period Barnard also played with other groups, ranging through jazz to dance music and he also gigged and recorded with many musicians, including Ade Monsbourgh and Dave Dallwitz. In the early 70s, Barnard relocated to Sydney where he played with many of the country's leading musicians including Errol Buddle and John Sangster, then joined Galapagos Duck, a band led by Tom Hare. He also played on occasion with bands led by his younger brother, Bob Barnard. In the late 90s he was active with many varied artists and appeared on record with several of them, including Janet Seidel.
There is a 20 minute recorded interview with Len discussing his work with John Sangster on volume 2 of The Lord of the Rings (MD 3252).
Len Barnard is featured on the following titles

Tony Gould, Len Barnard, Graeme Lyall and friends. A fitting musical tribute to one of Australia's unsung heroes of jazz - John Sangster - by some of this country's top performers.
Performer: Drums
Len Barnard also appears on