The Last Will and Testament of John Sangster
Tony Gould, Len Barnard, Graeme Lyall and friends. A fitting musical tribute to one of Australia's unsung heroes of jazz - John Sangster - by some of this country's top performers.
Nominated for the 2003 Australian Jazz Awards!
According to Sangster's long-time colleague and jazz drummer Len Barnard, the music herein was written in Brisbane, when John knew he was on borrowed time and the cancer could no longer be pacified - yet there is no inkling of self pity. The old humour, optimism, and the knowledge that he had given life a hell of a shake anyway shines through these pieces. Some may have developed into something John hadn't meant them to, but one can imagine him chortling and nodding approval. There was an honesty about all of them, and they add to his fine works of other years.
Artists
Press quotes
"A long overdue tribute to this wonderful man's joyous, genre-crossing, larrikin and very Australian contribution to jazz ... The presentation of the CD is beautiful ..." ★★★★★
— Glen Henrich, Jazz Action Society Sydney
"A stellar line-up ... Covering a range of styles, Sangster's pieces are written and arranged in a way that's almost Ellingtonian - a strong sense of narrative, movement and structure showcases the artists." ★★★★½
— Leon Gettler, The Age - Green Guide
"[The musicians] do him more than proud, with music that taps the emotions from exhilaration to sadness ... but Sangster never lost his sense of humour and much of this disc transcends that joy. It's a fitting finale." ★★★★½
— Kevin Jones, The Weekend Australian
"a welcome addition to anyone's collection ... outstanding throughout ... the rhythm could not be better ... deserves to be up there among the classics of Australian jazz."
— Roger Carpenter, KLFM
"What is understood and enjoyed is the great playing and energy of the musicians on this album ... their love and connection with John Sangster and respect for his music shows in the playing."
— Sandro Donati, ArtStreams
"this album will do nicely as a teaser ... delightful ... every track has a sunny, swinging mien and genre-blending originality that stamps it as not just fine jazz but classic Australian jazz."
— Kenny Weir, Sunday Herald Sun
"a memorable recording to grace anyone's collection. The liner notes are worth a mention for their slick presentation and tributes from Dick Hughes, Len Barnard and Tony Gould."
— Lew Smith, Jazz Fremantle Newsletter
"ecelctic, joyous and playful."
— Adrian Jackson, Rhythms
"Three things stand out: an inherent swing, ... joy and humanity ... It is absorbing, variegated music that takes its place in Australian jazz history."
— Shane Nicols, Australian Financial Review
"a fitting tribute to John Sangster and (the late) Tom Baker"
— Sid Marsh, Heritage FM
"This assured album is a fitting musical tribute to one of Australia's unsung heroes of jazz."
— New Classics, UK
"a wonderful tribute to a significant figure in Australia's cultural history."
— John Topper, 3RRR FM
"a pleasant album"
— Michael Webb, 3MGB FM
"Unmistakably Sangster - and some of his best ... If only there was more Aussie jazz of this quality."
— 3HOT FM
"a winning collection ... The music itself is as cool as it is joyful ... It really is happy and full of life, as well as being a warm reflection of experience it has some very hot moments. Great stuff."
Read full review
— David Jobling, Qstage
Audio previews
Track Listing
Performers
Where to buy
The Last Will and Testament of John Sangster is available for download from the iTunes Music Store.
It's available for streaming through Spotify and Apple Music.
The Last Will and Testament of John Sangster is available as as CD. It can be purchased online through Buywell Music or the Australian Music Centre which both offer secure online ordering.
Move CDs can be ordered through music retailers across Australia including Readings.
Product details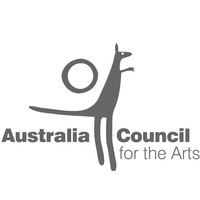 This recording project has been assisted by the Commonwealth Government through the Australia Council, its arts funding and advisory body.
List price

$25.00 AUD

Total playing time

73 minutes 37 seconds

Mastering

Martin Wright


Venue

ABC Recording Studios Sydney


Thanks to

Australia Council


Release date

April 2002

Copyright

© 2002 Move Records

Phonogram

℗ 2002 Move Records

Categories

Catalogue number

MD 3255

Barcode

EAN 9314574325522