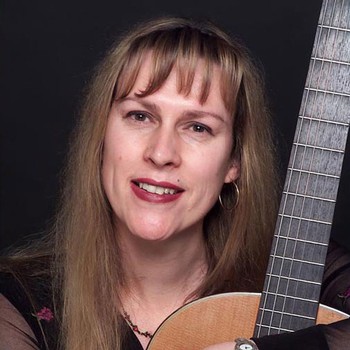 Michelle Nelson
Michelle Nelson is a composer, guitarist and creative educator committed to developing instrumental works that are contemporary but also draw inspiration from traditional composition practice.
Her popular works Brolga Dances, Capricorn Light and Pacifica (2009), and Amorevolezza (2005) reflect these aims. Michelle is driven by the belief that, in a world of cut-and- paste, computer- generated music, the art of written music composition is more vital than ever, and that the most original work can only come from the imagination of skilled artists.
Artist's website: www.michellenelson.com.au
Michelle Nelson is featured on the following titles

A full CD of compositions by guitarist Michelle Nelson. Michelle is joined on some tracks by harpist Megan Reeve and recorder player Will Hardy.
Performer: Guitar
Composer

Guitarist-composer Michelle Nelson has created a new album of guitar works inspired by the traditional association between guitars and dance, from reflections of the Spanish 17th Century guitar style, through to 1970s Rock and on to the current EDM influence.
Performer: Guitar
Composer

Australian composer Michelle Nelson presents 'After the Fire' a stunning new CD showcasing her work. Illustrative of Australia, past and present, this music is appealing, melodic and contemporary.
Performer: Guitar
Composer
Compositions by Michelle Nelson also appear on