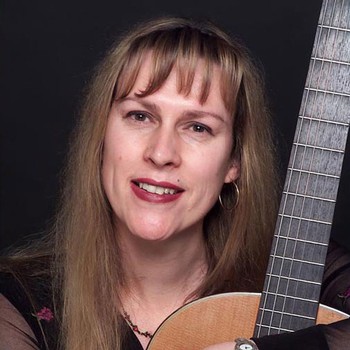 Michelle Nelson
Michelle Nelson is a composer, guitarist and creative educator committed to developing instrumental
works that are contemporary but also draw inspiration from traditional composition practice.
Her popular works Brolga Dances, Capricorn Light and Pacifica (2009), and Amorevolezza (2005) reflect these aims.
Michelle is driven by the belief that, in a world of cut-and- paste, computer- generated music, the art of written music composition is more vital than ever, and
that the most original work can only come from the imagination of skilled artists.
Artist's website: www.michellenelson.com.au
Michelle Nelson is featured on the following titles

Performer, Composer
Guitars and dance go together like two sides of a coin; from the Spanish guitarists of old to the Rock era and on to the Pop world of the 21st Century. As a guitarist I have innately understood this connection. As a composer I have often mused on how modern art-music strayed so far from mainstream taste during the 20th Century. Perhaps the best way for it to re-connect in the new digital world is by a return to the dance. - Michelle Nelson

Performer, Composer
Australian composer Michelle Nelson presents 'After the Fire' a stunning new CD showcasing her work. Illustrative of Australia, past and present, this music is appealing, melodic and contemporary.
Compositions by Michelle Nelson also appear on

Performer, Arranger
A retrospective compilation of some of the highlights of the music of the late Peter Sculthorpe. Many favourites are included.

Composer, Arranger
This new disc from the Melbourne Mandolin Orchestra showcases contemporary Australian Music for Mandolin and Guitar.
Composer, Arranger
Music from Italy, including a fantasy on La Traviata.