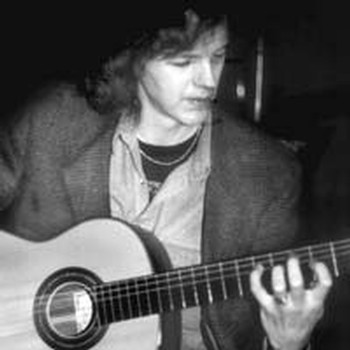 Phillip Houghton
Phillip Houghton's guitar music has been performed and recorded by leading musicians, including John Williams and Timothy Kain, who recently recorded his Three Duets. Some 20 of his guitar solos, published by Moonstone Music, are on the national music syllabus (AMEB) and is also represented in the new Benjamin Verdery Guitar Series for Frederick Harris Publishers.
Phillip Houghton was born in 1954 in Melbourne, Australia. Originally trained as an artist, Houghton began music studies at the age of 20, receiving advice and encouragement from the late John Champ. Phillip studied classical guitar with Sebastian Jorgensen at the artists colony Montsalvat in Eltham, Victoria where he later lived and worked.
As a guitarist Phillip toured extensively and was recorded by the ABC before deciding in 1980 to leave performance and concentrate on composition. Australian composers Helen Gifford and Peter Mumme encouraged developing his style. He has written for theatre, dance and film (including John Dingwall's feature The Custodian and Plasmo animation series by Tony Lawrence).
As a composer Phillip is self taught and his compositions reflect the influence of many styles: classical, jazz, rock, ambient and world music. His early influences include the music of Jimi Hendrix, The Beatles, Led Zepplin, King Crimson, Gryphon, Gong, Miles Davis, Satie, Debussy, Ravel, Riley, Crumb, and Eno, while his work continues to reflect a strong interest in art, mythology, and the environment.
Light on the Edge is the first CD dedicated entirely to a selection of Houghton's music.
Artist's website: www.philliphoughton.com.au
Compositions by Phillip Houghton appear on