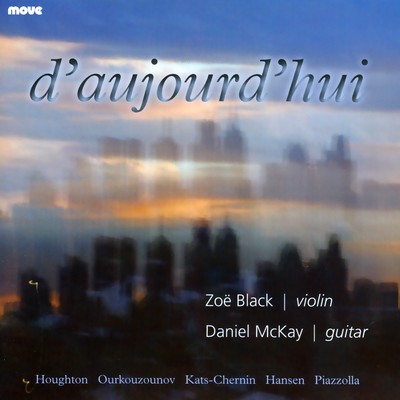 d'aujourd'hui
Crossing over between ragtime, tango, modern classical and folk music of various cultures, this collection of recent works for violin and guitar spans a period from Astor Piazzolla's 1986 composition Histoire du Tango to Tim Hansen's 2007 re-scoring of Earwig for Zoë and Daniel.
Given the contemporary nature of the repertoire, and the fact that two of the works here receive their premiere recordings, it seems apt to 'borrow' the title from Piazzolla's concert-hall tango 'of today', Concert d'aujourd'hui.
With the obvious exception of Piazzolla, the whirlwind tour through Europe, Argentina and Australia heard on d'aujourd'hui is provided by some of Europe and Australia's most exciting living composers.
Artists

Zoë Black has won numerous awards including the National Youth Concerto Competition in 1989 and the String section of the ABC Young Performers Award in 1991.

Daniel McKay began his musical studies at an early age under the guidance of his parents, both of whom are practicing music teachers. Daniel was active as a multi-instrumentalist, performing within a myriad of popular styles.
Press quote
"a whirlwind tour through Europe, Argentina and Australia and a really refreshing experience!"
— Margaret McNamara, 4MBS Program Guide
Audio previews
Track Listing
Allegro Ritmico 3:08
Largo 3:26
Vivo con Fuoco 2:38
Full Moon 5:42
Banshee 3:15
Character Interlude 1 1:14
Character Interlude 2 1:40
Character Interlude 3 1:09
Character Interlude 4 1:56
Character Interlude 5 1:19
Character Interlude 6 1:41
Character Interlude 7 1:39
Character Interlude 8 1:29
Character Interlude 9 1:20
Bordel 1900 3:48
Café 1930 7:09
Nightclub 1960 5:56
Concert d'aujourd'hui 2:55
Earwig Tim Hansen 7:05
Performers
Composers
Where to buy
d'aujourd'hui can be purchased online through Buywell Just Classical or the Australian Music Centre which both offer secure online ordering.
This title is also available in (or can be ordered through) many fine music retailers across Australia, including Thomas', Discurio and Readings.
Product details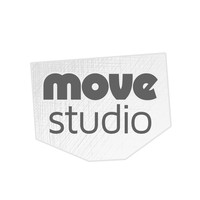 Recorded at the Move Records Studio, Melbourne Australia.
List price

$25.00 AUD

Total playing time

58 minutes 29 seconds

Venue

Move Records Studio


Release date

August 2008

Copyright

© 2008 Move Records

Phonogram

℗ 2008 Move Records

Category

Catalogue number

MD 3323

Barcode

EAN 9314574332322