d'aujourd'hui
Crossing over between ragtime, tango, modern classical and folk music of various cultures, this collection of recent works for violin and guitar spans a period from Astor Piazzolla's 1986 composition Histoire du Tango to Tim Hansen's 2007 re-scoring of Earwig for Zoë and Daniel.
Given the contemporary nature of the repertoire, and the fact that two of the works here receive their premiere recordings, it seems apt to 'borrow' the title from Piazzolla's concert-hall tango 'of today', Concert d'aujourd'hui.
With the obvious exception of Piazzolla, the whirlwind tour through Europe, Argentina and Australia heard on d'aujourd'hui is provided by some of Europe and Australia's most exciting living composers.
Artists

Zoë Black has won numerous awards including the National Youth Concerto Competition in 1989 and the String section of the ABC Young Performers Award in 1991.

Daniel McKay began his musical studies at an early age under the guidance of his parents, both of whom are practicing music teachers. Daniel was active as a multi-instrumentalist, performing within a myriad of popular styles.
Press quotes
"It's been a while since this CD was released. Finally I've had a chance to listen to and review it. It was definitely worth the wait; this recording deserved much more attention back in 2008 than it seems to have received.
Like every Move record I've had the chance to listen to, this is beautifully recorded. The competing demands of violin and guitar on the audio engineers cannot be overstated. The subtleties both of these instruments are able to attain, especially in the hands of such skilled players, can be hard to capture. This recording manages to do this while paying full respect to the louder presence of the violin in particular. The balance is very pleasing. All recordings should be this competent. The selection of fine Australian works on the CD is very satisfying. It is worth noting that both of the works by overseas composers, Ourkouzounov and Piazolla, are treated with deep understanding and sympathy by Black and McKay. The driving Bulgarian rhythms, the microtonal inflections, the taut tango rhythms and the searing lyricism are all there.
The Australian works are treated with similar care. Kats-Chernin's Character Interludes is a collection of idiosyncratic miniatures, a form in which she excels. The contrasting colours and textures of each movement are deftly handled by the performers. There is also a relaxation of the textures built up by the former works by Ourkouzounov and Houghton, which refreshes the ear. They fit very comfortably in the programme between the denser works and provide a steady centrepiece.
A Phillip Houghton guitar piece is always eagerly anticipated- at least by me, but I've a feeling I'm not alone! Two Night Movements is fully of glorious colours – the sort of guitar writing that I would expect of Houghton. This work covers probably the widest expressive palette of any of the works on the recording. There are incredibly delicate sounds here which are very sweet to the ear. Again the performers are up to the challenge of the contrasting lyrical and rhythmic sections of the work, and Houghton's piece, now over 20 years old, sounds fresh and spirited.
Tim Hansen, a composer who has a dual career in music and theatre, re-wrote Earwig for violin and guitar, after it had started life as a guitar and percussion piece. The sounds of tongue clicks, knuckle-taps, and some re-written melodies replace the original percussion. The resulting piece is very satisfying from a dramatic point of view; in particular my ear was drawn to sudden changes of colour and style, and unexpected silences.
This is a CD I've been delighted to hear at last. I recommend you take the chance to hear it too."
Read full review
— Houston Dunleavy, Music Trust Website
"a whirlwind tour through Europe, Argentina and Australia and a really refreshing experience!"
— Margaret McNamara, 4MBS Program Guide
Audio previews
Track Listing
Allegro Ritmico 3:08
Largo 3:26
Vivo con Fuoco 2:38
Full Moon 5:42
Banshee 3:15
Character Interlude 1 1:14
Character Interlude 2 1:40
Character Interlude 3 1:09
Character Interlude 4 1:56
Character Interlude 5 1:19
Character Interlude 6 1:41
Character Interlude 7 1:39
Character Interlude 8 1:29
Character Interlude 9 1:20
Bordel 1900 3:48
Café 1930 7:09
Nightclub 1960 5:56
Concert d'aujourd'hui 2:55
Earwig Tim Hansen 7:05
Performers
Composers
Where to buy
d'aujourd'hui is available for download from the iTunes Music Store.
It's available for streaming through Apple Music.
d'aujourd'hui is available as as CD. It can be purchased online through Buywell Music or the Australian Music Centre which both offer secure online ordering.
Move CDs can be ordered through music retailers across Australia including Readings.
Product details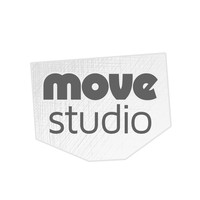 Recorded at the Move Records Studio, Melbourne Australia.
List price

$25.00 AUD

Total playing time

58 minutes 29 seconds

Venue

Move Records Studio


Release date

August 2008

Copyright

© 2008 Move Records

Phonogram

℗ 2008 Move Records

Category

Catalogue number

MD 3323

Barcode

EAN 9314574332322