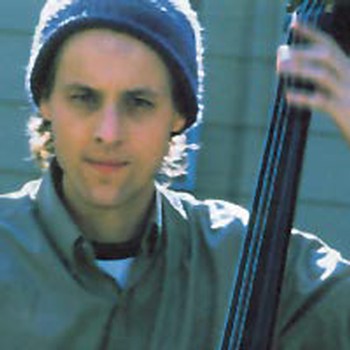 Shannon Birchall
Shannon Birchall is one of Australia's finest jazz bass players and recently toured Europe with "The Band Who Knew Too Much".
Shannon Birchall switched to double bass at the age of 15 afer initially studying classical violin. Along with the other Raga Dolls he has experience in a vast array of musical genres. He is a Victorian College of the Arts graduate and has played with the Tasmanian, Melbourne and Adelaide Symphony Orchestras. At the same time he has become one of the best jazz and rock bass players in the country. He has twice toured overseas with The Hoodangers, an energetic cross between the Sex Pistols and Jelly Roll Morton. In 1997 they visited Europe, Russia and the former Soviet republics. They also toured North America.
In 2000, Shannon returned to Europe, performing in Holland with The Band Who Knew Too Much.
Based in Melbourne, Raga Dolls play an unusual yet surprising coherent blend of styles all coming together loosely under the heading of 'Salon Music'.
In the beginning, there was harmony - before anyone thought to ask the question "What sort of music do you play?" ... before everyone became too busy to stop and listen anyway ... before music became 'the music industry' ... harmony was lost in a cacophony of meaningless words.
Performer: Double Bass
Shannon Birchall also appears on

The landscape and atmosphere of Australia come to life in this varied collection of solo and chamber guitar works by Australian composer, Philip Houghton.
Performer: Double Bass

The second volume of marvellous music from one of Australia's favourite composers, George Dreyfus. This album provides a great insight into Dreyfus' multifaceted talents.
Performer: Bass
Shannon Birchall is a member of

Libra Contemporary Ensemble was formed in 1991 to provide performance possibilities for a wide range of rarely heard contemporary music.