Monologues & Dialogues
This recording features the resonant and meditative sounds of the modern day low flutes. These austere, breathy and even creepy flute sounds should inspire an abundance of musical imaginations.
These unique instruments transverse down to deep dark tones and into the depths of low frequencies still unexplored by most woodwind instruments, especially flutes. The hyperbass flute alone plays lower than a concert piano, as the subcontrabass flute shares the same range as the orchestral string bass.
The title of the album originates from the dramatic medium, yet has direct applications to our musical language. Monologue is the sharing of one's personal thoughts and feelings to an audience, as dialogue is the written or verbal exchange between two or more people. During the late 19th century the terms found new philosophical meanings as the essence of 'true dialogue' was deemed an authentic relationship between human and human, and between human and God.
The musical purpose of the recording is based on this philosophical connotation of 'true dialogue'. Any musical tone, phrase, instrument or even composition may also be considered an authentic relationship. These sonic relationships of musical sound and feeling create a purpose far beyond everyday entertainment, and may go as far as embodying healing powers for mind, body and soul.
Artist

A specialist in low flutes (bass, contrabass and sub-contrabass flutes), performer Peter Sheridan has commissioned over seventy compositions for these unique instruments.
Press quotes
"Peter Sheridan is a low flute specialist who lives and teaches in Melbourne, Austredia. On his web site, lowflutes.com, there is a photo of him with his instmments that has to be seen to be believed. Those flutes are what you'll be hearing on this recording, and they don't play as naturally or as easily as he makes them sound. One of the composers calls him "a cyclone disguised as a flute player", but I'll call him a wizard…The playing is superb. Everything sounds completely natural, and some pieces call for quite a bit of agility considering the instru- ments they're written for. You won't regret hearing this release, and you might enjoy returning to it as well."
— Gorman, American Record Guide
"Most people are well acquainted with the concert flute and its many cultural variants, but few of us are aware of the newest extensions to the flute family in the form of an ever‐increasing variety of bigger and better bass flutes. Even for flute players who have experienced the limited potential of the traditional bass flute, this CD will come as a complete surprise. In the hands of virtuoso flute‐player and champion of the low flutes, Peter Sheridan, the humble flute now confidently traverses a range once reserved for the lowest stringed instruments or organ pipes, and the result is astounding. Sheridan's latest CD, Monologues and Dialogues, showcases these wonderful instruments in all their nakedness as solo instruments or in conversation with other flutes, only occasionally 'dressing up' the sound with piano accompaniment or the addition of electronics. Sheridan demonstrates the full expressive potential and versatility of the low flutes in a diverse program of works by contemporary composers from around the word…Monologues and Dialogues is testimony to collaborative creativity of composers, performers and engineers, including the creators of these new instruments (in particular, Jelle Hogenhuis, the creator of the hyperbass) and the recording engineers at Move Records who faced the challenge of capturing this 'brave new world' of flute sounds. In all, this CD represents a unique meeting of minds and the forward‐thinking determination and skill of Peter Sheridan in bringing them all together. Sheridan's performance breathes life‐affirming joy into this tantalizing collection of newly‐composed works for newly‐invented instruments, and future installments will be eagerly anticipated."
— Joanna Selleck,
"Sheridan plays with an ease which belies the unwieldiness of the instruments…a generous 77 minutes of mellow delights."
— Malcolm Tattersall, Music Forum Magazine
"Following on from Peter Sheridan's CD Below , this remarkable flautist continues his exploration of the low flute family in this well filled and widely varying programme of mostly brand new music for at least a few almost brand new instruments. 'The lower flutes' are usually considered to start with the alto flute and downwards. Bass and contrabass flutes are no longer quite the rarities they once were, and now the subcontrabass flute is gaining an ever firmer foothold.
Extreme flutes or not, this is a highly attractive programme and stands up well as listening for non-specialist audiences, as well as those keen on auditioning big flutes, or testing the range of their hearing or their hifi. Madelyn Byrne's In a Winter Landscape provides a full and atmospherically resonant opening, with a bass flute creating lyrical lines over some highly attractive electronic sounds which work in sympathy with the soloist, making it sound as if the performer is in a vast space, "an austere winter landscape after a powerful storm." This is followed by a chirpy miniature by well known Australian composer Ross Edwards. Ulpirra is an Aboriginal word for pipe or flute, and this striking little piece is full of tricky mixed-metre rhythms.
As I mentioned at the start of this review, this is a programme which has wide appeal and a high entertainment factor, and should by no means be considered as only of interest to flute players, mad or otherwise. With typical dryness, Houston Dunleavy describes Peter Sheridan as "a cyclone disguised as a flute player", and this release stands witness to the breadth of Peter's achievement as a performer and stimulator of new work for low flutes."
— Dominy Clements, Musicweb website
Audio previews
Track Listing
Performers
Composers
Where to buy
Monologues & Dialogues is available for download from the iTunes Music Store.
It's available for streaming through Spotify and Apple Music.
Monologues & Dialogues is available as as CD. It can be purchased online through Buywell Music or the Australian Music Centre which both offer secure online ordering.
Move CDs can be ordered through music retailers across Australia including Readings.
Product details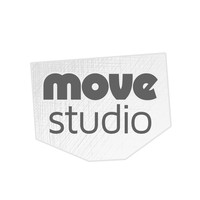 Recorded at the Move Records Studio, Melbourne Australia.
List price

$25.00 AUD

Total playing time

75 minutes 29 seconds

Engineer

Vaughan McAlley


Venue

Move Records Studio


Release date

August 2011

Copyright

© 2011 Move Records

Phonogram

℗ 2011 Move Records

Categories

Catalogue number

MD 3349

Barcode

EAN 9314574334920