Rush, The Adventures of Sebastian the Fox and Other Goodies
Composed by George Dreyfus. An enjoyable collection featuring two of George Dreyfus' best known compositions, Rush and The Adventures of Sebastian the Fox.
Rush is one of Australia's most popular TV theme tunes and was a Top 40 hit. The Adventures of Sebastian the Fox, written for the ABC children's television series, was inspired by a whimsical text about a cunning little fox and his adventures in the human world.
Other pieces by Dreyfus include Trio and Old Melbourne. Pieces by Margaret Sutherland, Adolph Weiss and Walter Piston round out this enjoyable set.
Artist

One of Australia's best known composers, especially the theme from the TV series "Rush", George Dreyfus was recently awarded a the Order of Merit of the Federal Republic of Germany at the Victorian Parliament House, for services to music.
Audio preview
Track Listing
Rush [for Bassoon and Guitar] George Dreyfus 2:59
The Adventures of Sebastian the Fox George Dreyfus 11:03

Trio for flute, clarinet and bassoon George Dreyfus

Allegro Marziale 6:18
Adante 4:49
Grave - Allegro Giocoso 4:34

Little Suite For Wind Trio Margaret Sutherland

Vivace 2:19
Tempo di Menuetto 1:49
Allegro I :59
Molto Vivace :26
Allegro II 1:29

Old Melbourne George Dreyfus

232 The Esplanade East, Port Melbourne 2:44
36 Storey Street, Parkville 2:34
1 Nelson Place, Williamstown 2:20
29 Sackville Street, Kew 2:47
Rolland House, Rathdowne Street, Carlton 4:01
70 Albert Street, East Melbourne 2:46

Petite Suite for flute, clarinet and bassoon Adolph Weiss

Ricercare 3:08
Fantasia 1:31
Sarabande 2:24
Giuge 2:20

Three Pieces for flute, clarinet and bassoon Walter Piston

Allegro scherzando 2:31
Lento 2:48
Allegro 3:44
Performers
Composer

Margaret Sutherland (1897 – 1984) was an Australian composer, probably the best-known female composer her country has produced.
Where to buy
Rush, The Adventures of Sebastian the Fox and Other Goodies can be purchased online through Buywell Just Classical or the Australian Music Centre which both offer secure online ordering.
This title can be ordered through fine music retailers across Australia including Readings and Fish Fine Music.
Product details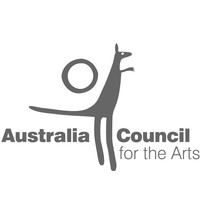 This recording project has been assisted by the Commonwealth Government through the Australia Council, its arts funding and advisory body.
List price

$25.00 AUD

Total playing time

72 minutes 23 seconds

Thanks to

Australia Council


Release date

1998

Copyright

© 1998 Move Records

Phonogram

℗ 1998 Move Records

Categories

Catalogue number

MD 3071

Barcode

EAN 9314574307122