Classical Allusion
Julian Yu takes famous pieces from the Western musical tradition and ornaments them in the manner of Chinese folk music.
The music, just like the composer himself, are a unique blend of East and West. This CD features the dazzling sticks of the percussionist Robert Clarke, the Academy of Melbourne, the Australia Ensemble and Trio Melbourne.
The award-winning composer Julian Yu grew up in China, and has been resident in Australia since 1985.
Artists
Press quotes
"A selection of performances of the work of composer Julian Yu makes Classical Allusion a delight" ★★★★
— Chris Copas, The Star
"one of the best 'composer portrait' discs of its kind ... The works on this disc are ultra-professional and well made - one sees why the composer wins prizes - but it also repays repeat hearings ... The performances and recordings (many of them live) are good too."
— Andrew Ford, ABC 24 Hours
"a distinct cultural crossover ... interesting in its conception and quite attractive in its expressive content."
— Bill Hoffmann, Canberra Times
"Yu's symphonic writing is brilliant [and] highly coloured"
— Dale Keeling, Noteworthy
Audio preview
Track Listing
Concerto for Marimba and Small Orchestra Julian Yu

First movement
Second movement
Third movement

Variations on a Theme of Paganini Julian Yu

Theme - Moderato
Variation one - Allegro
Variation two - Adagio con amore
Variation three
Variation four - Grazioso
Variation five - Vivace
Variation six - Giocoso
Variation seven
Variation eight
Variation nine - Piacere
Variation ten - Espressivo
Variation eleven - Agitato
Variation twelve - Animato
Scintillation II Julian Yu
Scintillation III Julian Yu

Trio for piano, violin and cello Julian Yu

First movement
Second movement
Third movement
Performers
Composer

The multi-award winning Australian composer Julian Yu employs a musical language imbued with a high degree of elegance and expressiveness, which are both enhanced by an impeccable craft and special attention to detail.
Where to buy
Classical Allusion is available for download from the iTunes Music Store.
It's available for streaming through Apple Music.
Classical Allusion is available as as CD. It can be purchased online through Buywell Music or the Australian Music Centre which both offer secure online ordering.
Move CDs can be ordered through music retailers across Australia including Readings.
Product details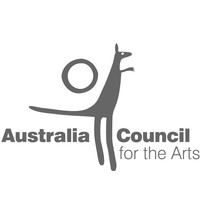 This recording project has been assisted by the Commonwealth Government through the Australia Council, its arts funding and advisory body.
List price

$25.00 AUD

Thanks to

Australia Council


Release date

2000

Copyright

© 2000 Move Records

Phonogram

℗ 2000 Move Records

Categories

Catalogue number

MD 3207

Barcode

EAN 9314574320725