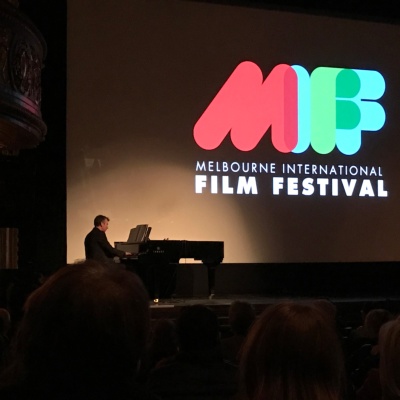 14 August 2018
Geoffrey Tozer documentary premiere
Pianist Lachlan Redd performed one of the tracks from the CD "Pieces after childhood" at the premiere of the documentary on the life of Australia's legendary pianist Geoffrey Tozer. The film, which gets its commercial release in the second half of 2019, is entitled "The Eulogy" after Paul Keating's eulogy at Geoffrey Tozer's funeral in 2009.
The narrative structure of the film uses Paul Keating's 2009 eulogy to introduce Tozer's life story chronologically. The story is also told by a number of other people who knew Tozer. At the same time we see music educator Richard Gill with a group of students working backwards to explore and discover why Geoffrey Tozer was such a remarkable pianist (embraced overseas, but neglected in his home country, Australia) who should be regarded on a par with Melba, Grainger.
Further reading

This live recording of pianist Geoffrey Tozer was made in June 1987 during a series of four recitals to celebrate his 25th anniversary as a performer.

Recorded live in concert with the Auckland Symphonia directed by Vladimir Verbitsky, legendary Australian pianist Geoffrey Tozer performs Rachmaninov's Rhapsody on a theme by Paganini, and Liszt Hungarian Rhapsody No. 2.

Solo piano recital.

Auckland Sinfonietta

Recorded live in concert with the Osaka Symphony Orchestra.

The remarkable compositions of Geoffrey Tozer were almost entirely unknown and unpublished at the time of his death in 2009. This premiere recording features nine works for piano composed during the years 1972-1988, performed by Lachlan Redd.
Geoffrey Tozer's 'Pieces from Childhood' allow us to glimpse, if only briefly, the adventures of the young genius into the world of classical music. Tozer's music, and emotions he expresses – sometimes tumultuous, sometimes meditative – are ever the embodiment of a growing young artist.