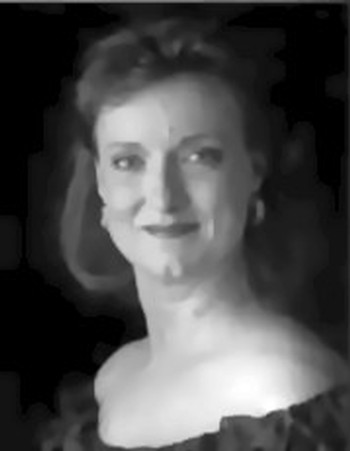 Merlyn Quaife
Merlyn Quaife is a distinguished soprano and performer of great versatility, encompassing opera, oratorio, lieder, chamber music and contemporary music to great acclaim throughout Australia, Europe and the USA.
She began voice studies at the University of Melbourne and in 1979 was awarded a DAAD Scholarship to pursue Post Graduate studies in Munich.
Back in Australia, she is a regular ABC performer and broadcaster. She has also appeared with each of the State Opera Companies. She returns regularly to Europe to perform contemporary music which is one ofd her fortes. Her performances of contemporary music are stamped by an intensity of expression and powerful vocal technique. She has performed and recorded in Germany, Holland, Belgium, Austria, Italy, Spain and France.
In addition to her Move recordings, she has also recorded Aria for John Edward by David Lumsdaine, which won her a Sounds Australian Award.
She is currently a Lecturer in Voice at the Faculty of Music, University of Melbourne.
'Miss Quaife is a thoroughly versatile singer, capable of going straight from Baroque to computer music.' (The Australian)
'... a talented singer with a rare ability to capture the mood and nuances of a song and portray its character vividly.' (The Advertiser)
Artist's website: www.merlynquaife.com
Merlyn Quaife is featured on the following titles

Songs by Mozart, Schubert's Serenade and Nacht und Träume, plus some wonderful Spanish and Argentinian folksongs.
Performer: Vocal

This superb new song cycle by Roger Heagney sets the poetry of Graeme Ellis to music. Soprano Merlyn Quaife is joined by pianist Andrea Katz.
Performer
Merlyn Quaife also appears on

A special CD to celebrate Move Records' 50th year. Twenty-four Australian composers were invited to create a new short work for this special commemorative disc.
Performer: Vocal

Winner of the 1998 ABC Classic FM "Listeners' Choice" Award, this double CD set brings together chamber music by Brenton Broadstock, one of Australia's most well- established and respected composers.
Performer: Soprano

Becoming is by composer Johanna Selleck and performed by Merlyn Quaife (soprano), Dean Sky-Lucas (countertenor), Jerzy Kozlowski (bass), Adam Simmons (shakuhachi), Lynette Rayner (violin), Zachary Johnston (violin), Barbara Hornung (viola), and Caerwen Martin (cello).
Performer: Soprano