Monodies
Music from 12th and 13th century Spain. Features songs by Martin Codax, Marcabru and other unknown composers.
The major work is 'Siete Cantigas de Amigo ' by Martin Codax, these seven songs set in Vigo on the west coast of Spain tell of a woman waiting for her lover beside the sea. The disc also features four instrumental and vocal pieces by Marcabru and unknown composers.
La Romanesca features four of Australia's leading early music exponents, Hartley Newnham (countertenor, percussion), Ruth Wilkinson (vielle, recorder), Ros Bandt (recorders, flute, psaltery, percussion) and John Griffiths (lute, guitarra morsica).
Artist

A leading force in early music in Australia since 1978, La Romanesca has developed a special interest in the performance of mediaeval monophonic and polyphonic song, although the group's repertory spans the twelfth to seventeenth centuries.
Press quotes
"A well-balanced recording of rare and unusual music."
— Australian Hi-Fi magazine
"The reconstructions of this music are truly haunting and sound right - the ultimate test"
— Sammy Breve, Australian Music Teacher Magazine
Audio preview
Track Listing
Istanpitta Ghaetta (Anonymous) 8:52
Lo vers comenssa Marcabru 6:44
Lo vers comens can vei del fau Marcabru 5:15
Saltarello (Anonymous) 4:16
L'autrier jost' una sebissa Marcabru 5:04
Bel m'es quant son li fruit madur Marcabru 9:15
Istanpitta Palamento (Anonymous) 7:40

Cantigas de amigo Martin Codax

Ondas do mar de Vigo 4:28
Mandad' ei comigo 3:58
Miña irmana fremosa iredes comigo 3:15
Ay Deus, se sab' ora o meu amigo 3:30
Quantas sabedes amar amigo 2:02
Eno sagrado Vigo 3:07
Ay ondas que eu vin ver 2:11
Performers
Where to buy
Monodies is available for download from the iTunes Music Store.
It's available for streaming through Apple Music.
Monodies is available as as CD. It can be purchased online through Buywell Music or the Australian Music Centre which both offer secure online ordering.
Move CDs can be ordered through music retailers across Australia including Readings.
Product details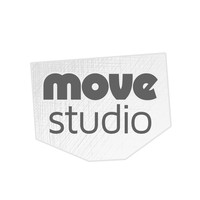 Recorded at the Move Records Studio, Melbourne Australia.
(tracks 1—4 and 7)
List price

$25.00 AUD

Total playing time

69 minutes 37 seconds

Engineer

Andrew Earle
Martin Wright
Vaughan McAlley


Venue

Move Records Studio (tracks 1—4 and 7)
Ormond College Chapel (tracks 5, 6 and 8—14)


Release date

2005

Copyright

© 1982 Move Records

Phonogram

℗ 1982, 2005 Move Records

Categories

Catalogue number

MD 3044

Barcode

EAN 9314574304428