River Story
Jazz pianist Tony Gould joins with one of the most talented guitarists/composers in Australia, Peter Petrucci, and together they play a mix of original pieces and standard repertoire.
Tony Gould joins with one of the most talented younger generation guitarists/composers in Australia, Peter Petrucci, and together they play a mix of original pieces as well as some pieces from the standard repertoire.
The performances were not over-burdened with endless rehearsing and planning of arrangements. Of course we practised away from one another, and on the day decided to just see what happened by keeping our ears, our minds and even our eyes open to what was happening musically. Is this not the spirit in which all spontaneous music making should be made? – Tony Gould
Artists

Pianist and composer Tony Gould is one of Australia's most respected musicians. His career has embraced many styles of music, not least jazz and other improvisatory musics in addition to traditional and contemporary classical musics. He gives many concerts each year and for 50 years he has been involved in an extraordinary number of recording projects both as pianist and composer and has been at the forefront of music education in Australia via various tertiary institutions in Melbourne and throughout Australia.

Peter Petrucci is a unique guitarist/composer, specialising in contemporary jazz and free improvisation.
Press quotes
"It is almost impossible to concentrate on the technical mastery of these songs because of the way the spirits and emotions are lifted into the realms of pure enjoyment."
— Michael Foster, Canberra Times
"Much of Gould's appeal as a pianist lies in his infallible, sumptuous elegance and a touch to die for ... he is right in his element in these intimate settings. Add Petrucci's virtuosity and it's a delightful match. Witness the way they dance the light fantastic and work off each other"
— Leon Gettler, The Age - Green Guide
"an enjoyable mix of original pieces and standards. The performances are splendidly spontaneous"
— New Classics, UK
"beautifully recorded, the performances emphasise the delicate interaction between the two players as they accompany or create beautiful melodic lines over this collection of well crafted tunes ... This is music for savouring ... has sufficient depth to please even the most discerning of jazz listeners."
Read full review
— Greg Fisher, Jazz Views
"The playing standard is second to none and the songwriting is brilliant ... The simplicity of the arrangements and improvisation talents add greatly to the sound, which is a testament to the chemistry that is eveident between these fine musicians."
— Stephen Green, Australian Music Biz
"a lushly rendered and quite subtle modern jazz album."
— Craig Pearce, Drum Media
"the musical dialogue comes straight from the heart ... this beautiful album is a recording of a wonderful meeting of musical hearts and minds - a meeting to experience and to savour."
— Mike Fuery, Border Jazz Club, Albury/Wogonga
Audio previews
Track Listing
Performers
Composers
Where to buy
River Story is available for download from the iTunes Music Store.
It's available for streaming through Apple Music.
River Story is available as as CD. It can be purchased online through Buywell Music or the Australian Music Centre which both offer secure online ordering.
Move CDs can be ordered through music retailers across Australia including Readings.
Product details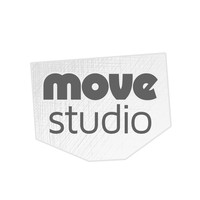 Recorded at the Move Records Studio, Melbourne Australia.
List price

$25.00 AUD

Producer

Peter Petrucci
Thomas Grubb


Engineer

Thomas Grubb


Venue

Move Records Studio


Release date

1999

Copyright

© 1999 Move Records

Phonogram

℗ 1999 Move Records

Category

Catalogue number

MD 3221

Barcode

EAN 9314574322125