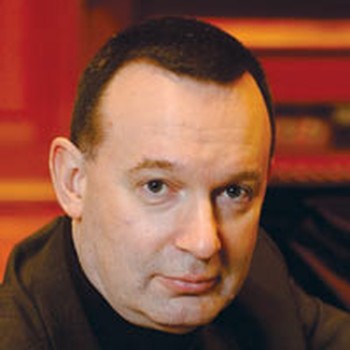 Ian Holtham
Professor Ian Holtham is one of the most distinguished and highly regarded pianists and pedagogues in Australia and his performances of the great Classical and Romantic repertoire have played to packed houses and rave reviews for many years.
Prof Ian Holtham,
BA(Hons) DipEd PhD (Melb) BMus (Hons) (Durham) FTCL ARCM LRAM LGSM
He has led the Keyboard area at the University of Melbourne since 1998. In 1999 he was invited to become the inaugural Head of Studies at the Australian National Academy of Music - a position he held for a year in addition to his position at the University of Melbourne.
Prof Holtham studied with Peter Feuchtwanger, Geza Anda, as well as with Geoffrey Parsons and Enrique Barenboim in Europe for over five years during the 1970s. He also studied Composition and Conducting at the Guildhall School of Music. He has performed throughout Europe, Asia and Australia and has broadcast regularly with the Australian Broadcasting Corporation since the late seventies appearing as a soloist with the Melbourne Symphony Orchestra, as well as with various orchestras and conductors over many years. He is one of Australia's most senior pianists and has performed and given Masterclasses throughout Australia, Europe and Asia over the last three decades. Prof Holtham is a Steinway artist and established the Melbourne Conservatorium as the only institution of higher musical training in the Southern Hemisphere which is a Steinway School. He has been the Chair of the Australian Music Examinations Board in Victoria for most of this century, is the Chair of the national AMEB piano syllabus and has served five terms as the elected Federal Chair of the AMEB.
Prof Holtham has published a seminal text on piano technique, and was piano adviser and contributor to the Oxford Companion to Australian Music. He has also been the Editor of the two editions of the AMEB Technical Work Book and has publ ished articles on Music in the Australian Book Review. He has judged and often chaired virtually all the major musical awards and scholarships within Australia.
Since 1995 Ian Holtham has released a solo piano CD almost every year. His first, Etudes, contained the complete Etudes of Chopin, Opus 10 and Opus 25. This and his subsequent CDs which cover an enormous range of repertoire have all been received with wide critical acclaim. Amongst his recent CDs released through ABC Classics are Forest Scenes: the piano music of Robert Schumann and Beethoven: the last three Sonatas. This Sonatas on this CD were recorded on each of the three Melba Hall Steinways. In 2010 he released the Chopin Showcase CD through Move Records which celebrated the 200th anniversary of the composer's birth. Ian Holtham's recorded output includes the complete Chopin Etudes, Preludes, Ballades, Scherzi and Impromptus, providing a discography unique in Australian pianism. He retains a strong commitment to Australian music and his most recent CD, Inspirations, released late in 2013 consist of eight new piano compositions written specifically for him by Australian composers.
Press quotes
"One must still admire Holtham's tenacity in such difficult repertory and his maintenance of clarity and musicianship in the face of such odds."
— Tony Way, The Age - Green Guide
"shows the mastery and control of the keyboard which makes Holtham such an exciting performer ... Melbourne is indeed lucky to have such a resident talent."
— 3MBS FM Libretto
"Holtham is one of this country's finest pianists... beautifully moulded and expressive performances."
— The Canberra Times
"Holtham is a master of poise; his playing holds in tension the ruminative and dramatic aspects of the music"
— Tony Way - The Green Guide
"...featuring Dr Ian Holtham playing "music from the inner recesses of the heart"( Imo Pictore) ... recorded in in Melba Hall highlights the genius of Beethoven and Schubert, with other works by Schumann and Rachmaninov."
— University if Melbourne Gazette
Ian Holtham is featured on the following titles
Ian Holtham also appears on
Winner of the 1998 ABC Classic FM "Listeners' Choice" Award, this double CD set brings together chamber music by Brenton Broadstock, one of Australia's most well- established and respected composers.
Performer: Piano