Chinese Whispers and other contemporary dance music
Piano works by some of Australia's and China's most outstanding contemporary composers, played by Gabriella Smart. Interpretations of works by Erik Griswold, Tan Dun, Alvin Curran, Jia Daqun, Michael Nyman and more.
Chinese Whispers was premiered in Adelaide in March 2005.
Dance tells an eloquent story: it is the physical, visceral celebration of life, from the frenzy of physical abandonment to the caress of a gentle embrace. Music is the pulse that keeps it alive. Composers over the centuries have taken dance forms and metamorphosed them into absolute music, as the supreme abstract expression of art.
Tracks 2, 4, 5, 7 and 10 comprise the program from Chinese Whispers, a performance of contemporary piano solos from Australia and China, and dance duets which toured Australia and China in 2005.
Remaining works are taken from a solo concert Smart gave for the 2003 Melbourne International Festival, the theme of which was the celebration of music and movement. The works of Ludovico Einaudi, Zhu Jian'er, Tan Dun and Michael Nyman are extensions of their ground breaking music for film.
Artist

Gabriella Smart is a passionate exponent of contemporary music, and has given award-winning premieres of Australian compositions.
Audio previews
Track Listing
Performers
Composers
Where to buy
Chinese Whispers and other contemporary dance music is available for download from the iTunes Music Store.
It's available for streaming through Apple Music.
Chinese Whispers and other contemporary dance music is available as as CD. It can be purchased online through Buywell Music or the Australian Music Centre which both offer secure online ordering.
Move CDs can be ordered through music retailers across Australia including Readings.
Product details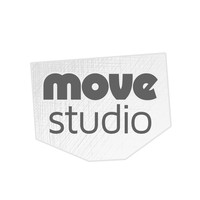 Recorded at the Move Records Studio, Melbourne Australia.
(all except tracks 3, 7, 8 and 9)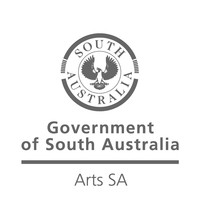 With acknowledgements to the Government of South Australia Arts SA
List price

$25.00 AUD

Total playing time

68 minutes 18 seconds

Editing

Vaughan McAlley (all except tracks 3, 7, 8 and 9)


Venue

Move Records Studio (all except tracks 3, 7, 8 and 9)
PATU Studio (tracks 3 and 7—9)


Thanks to

Arts SA


Release date

March 2005

Copyright

© 2005 Move Records

Phonogram

℗ 2005 Move Records

Categories

Catalogue number

MD 3296

Barcode

EAN 9314574329629