Mandolin Christmas
Christmas songs for mandolin orchestra. Arguably Australia's most acclaimed mandolinist, Kurt Jensen performs an international programme of sparkling and entertaining Christmas carols.
Joined by mandola player Joan Harris, harpist Julie Raines, guitarist Tamara Leamon, pianist May Gavin, mezzo-soprano Suzann Frisk and the Scandinavian Choir, Jensen performs carols which range from mediaeval to modern classics and convey both the joyous and reflective moods which the season of Christmas brings. This unique and exciting program, features carols from England, France, Australia, Germany, Denmark, the USA and original compositions by Swedish composer Ebbe Grimms land.
The warm, intimate sounds of the mandolin, mandola, harp, piano and guitar, combine with the rich and thrilling tones of the superb Scandinavian choir to convey the warmth and bonhomie of a home during the festive season.
Artist

Kurt Jensen is a Danish mandolin soloist who has been performing professionally since the age of 12. In Australia he has featured as soloist with the Melbourne Musicians, Chamber Strings of Melbourne, Melbourne Mandolin Orchestra and Guitar Ensemble.
Press quotes
"And what is Christmas without mandolins ... No organs, no orchestras, no grand statements, merely a domestic, happy scene. It exudes warmth."
— Kim Lockwood, Herald Sun
"Move Records ... has a winner with Mandolin Christmas."
— The Sunday Mail
Audio preview
Track Listing
Performers
Composers
Where to buy
Mandolin Christmas is available for download from the iTunes Music Store.
It's available for streaming through Apple Music.
Mandolin Christmas is available as as CD. It can be purchased online through Buywell Music or the Australian Music Centre which both offer secure online ordering.
Move CDs can be ordered through music retailers across Australia including Readings.
Product details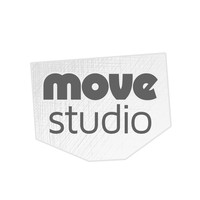 Recorded at the Move Records Studio, Melbourne Australia.
List price

$15.00 AUD

Engineer

Martin Wright
Vaughan McAlley


Venue

Move Records Studio


Release date

1997

Copyright

© 1997 Move Records

Phonogram

℗ 1997 Move Records

Categories

Catalogue number

MD 3189

Barcode

EAN 9314574318920