On the Wings of a Butterfly
Cross-cultural music by Australian composers. The latest CD from Le Tuan Hung, featuring compositions by respected Australian composers and performers including Ros Bandt, Brigid Burke, Warren Burt and Deborah Kayser, was nominated for a 2005 ARIA Award.
Instruments, colours of tones, concepts and voices from many cultures are explored and combined to generate new musical entities that transcend the artificial boundaries between East and West.
In this collection, listeners will experience the exquisite vocals of Ria Soemardjo and Deborah Kayser in combination with the meditative sounds of the shakuhachi, the delicate voice of the Vietnamese zither dan tranh interlocking with the harmonics of the original Australian power pole bells, and waves of vibrant emotions in pieces for shakuhachi with harpsichord, and clarinet with Indian drums.
Artists
Audio previews
Track Listing
Performers
Composers

Ria Soemardjo's distinctive vocal style is shaped by her love of traditional Asian music as well as an inventive and eclectic approach to improvisation. Curious about her father's love for the haunting songs of his traditional Javanese heritage, Ria has studied this vocal style characterised by non-western tunings and highly complex vocal ornamentation.

Dindy Vaughan is a composer, environmentalist, organiser, writer and educator. Her music is frequently performed live and has been broadcast on 3MBS FM and the ABC. Happiest in the thick of artistic, intellectual but above all practical, activity, she thrives in social groups where imagination and creativity combine with plenty of grass roots growth in a hurry.
Where to buy
On the Wings of a Butterfly is available for download from the iTunes Music Store.
It's available for streaming through Apple Music.
On the Wings of a Butterfly is available as as CD. It can be purchased online through Buywell Music or the Australian Music Centre which both offer secure online ordering.
Move CDs can be ordered through music retailers across Australia including Readings.
Product details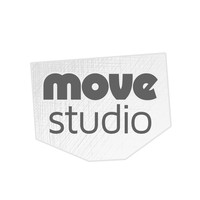 Recorded at the Move Records Studio, Melbourne Australia.
(track 2)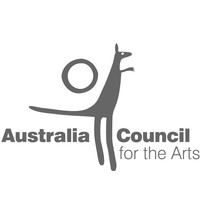 This recording project has been assisted by the Commonwealth Government through the Australia Council, its arts funding and advisory body.
List price

$25.00 AUD

Total playing time

62 minutes 40 seconds

Producer

Le Tuan Hung


Venue

Baker Street Studios (tracks 1, 3, 5 and 6)
Move Records Studio (track 2)


Thanks to

Australia Council


Release date

2005

Copyright

© 2005 Move Records

Phonogram

℗ 2005 Move Records

Categories

Catalogue number

MD 3297

Barcode

EAN 9314574329728