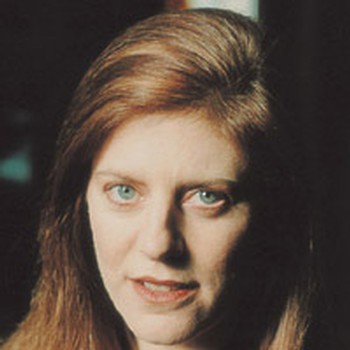 Linda Kouvaras
Linda Kouvaras is a pianist, composer and musicologist, with particular interests in contemporary music. She has recorded, commissioned, and premiered numerous contemporary Australian works for piano, performing extensively in city and regional centres.
Her recordings appear on Move Records, as well as the ABC Audio, Cicada and Au Go Go labels.
Following her Master's Degree in piano in 1991, she was awarded the Hugh Williamson Fellowship at the Australian Centre to reseach contemporary Australian music composition. Her PhD examined the ramifications of postmodernism and feminism for Sweet Death, a contemporary Australian chamber opera by Andrée Greenwell, produced by the Chamber Made Opera Company.
Her articles, chapters and criticism have appeared in such publications as Sounds Australian, Journal of Australian Studies, Context, Australian Feminist Studies, Cultural Studies: Pluralism and Theory 2, APRA, New Music Articles, Aflame with Music: 100 Years of Music at the University of Melbourne, Sound Ideas: Australian Composers born after 1950, and Ormond Papers, and her compositions are published by the Australian Music Centre. She teaches at the Victorian College of the Arts and at the Faculty of Music, the University of Melbourne.
Press quote
"Linda Kouvaras has established a unique language of keyboard music in the tradition of the great composer/pianists ... remarkable"
— Margaret Throsby, ABC Classic FM
Linda Kouvaras is featured on the following titles

Performer: Piano, Composer
These works for piano by Linda Kouvaras were written in response to specific locations - as a reflection on the lived experience of three distinctly different sites.
Acclaimed both for its high standards of artistry and professionalism, the Melbourne-based Team of Pianists has captivated audiences in Australia and overseas for nearly twenty years.
Performer: Piano
30 years of piano music by Peter Sculthorpe, one of Australia's finest composers. With exemplary performances by The Team of Pianists, Michael Hannan and Sculthorpe himself.
Performer
The Team of Pianists present a programme of excellent piano works for solo, duo and two pianos.
Compositions by Linda Kouvaras also appear on

Composer
Recorded in Melba Hall, this world premiere recording finds Melbourne pianist Ian Holtham performing a brilliant cross-section of Australian contemporary piano works, including those by Brenton Broadstock, Linda Kouvaras, Stephen Ingham, Stuart Greenbaum, Johanna Selleck and Christine McCombe.

Composer
Marianne Rothschild and Glenn Riddle formed as a duo in 2004, recording Stuart Greenbaum's Sonata for Violin and Piano for the CD Mercurial. Broadcast on ABC classic FM, ABC Radio National, 3MBS FM and Radio New Zealand, they have also premiered and recorded many works by Melbourne composers including Broadstock, Greenbaum, Pertout, Schmidt and Kouvaras.

Composer
Beautiful lullabies and cradle songs by Australian composers from 1890-1999. Featuring soprano Linda Thompson (Australian Opera and VSO Young Artist) and pianist Deviani Segal, this delightful collection features world premiere recordings of Australian lullabies and cradle songs.
Linda Kouvaras also appears on

Performer: Piano
Winner of the 1998 ABC Classic FM "Listeners' Choice" Award, this double CD set brings together chamber music by Brenton Broadstock, one of Australia's most well- established and respected composers.