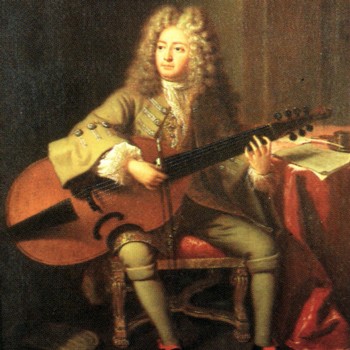 The Marais Project
If you love interesting, out of the way music and relaxed, concert settings you will love The Marais Project! Jennifer Eriksson originally founded the group in 2000 to perform the complete works of Marin Marais an 18th century genius of my instrument, the viola da gamba. Over the years our repertoire has greatly expanded and now includes a huge range of wonderful vocal and instrumental music for the viola da gamba from the 1300s to the present day. They also commission and arrange new music for the ensemble.
The Marais Project is a celebration of music for the viola da gamba centred around the work of Marin Marais, the great French virtuoso viola da gamba performer and composer. By way of the Project I aim to perform the complete works of Marais and other music for the viola da gamba. This objective is an Australian "first" in that the complete Marais solo, duo and trio suites have never been performed in this country.
Over the years since our formation in 2000 we have extended our repertoire beyond the French baroque to include mediaeval & renaissance music as well as commissioning and recording nearly ten new Australian works.
Being a 'project' rather than a fixed ensemble has freed us to engage in a number of wonderful collaborations with individuals and groups such as The Early Dance Consort, Seaven Teares, "Mara!, jazz pianist and composer Kevin Hunt, Sydney Chamber Choir and composers such as Stephen Yates, Rosalind Page, Dan Walker, Paul Cutlan and Matthew Perry.
Since our inception we have enjoyed the support of the ABC and have appeared on ABCFM, Radio National, 702 Local Radio and featured in Limelight magazine. We also greatly value the interest and support of 2MBSFM, 3MBSFM and 4MBSFM, Musica Viva, Alliance Francaise Sydney, The French Consul General, New South Wales Early Music Association, the Australian Viola da Gamba Association, Sydney Classical Guitar Society and Sydney Conservatorium as well as several Music Clubs and a growing number of Festivals.
The Marais Project is featured on the following titles
Members of The Marais Project

Jenny Eriksson completed her initial musical studies at the NSW State Conservatorium of Music studying music education and cello with Barbara Woolley. She subsequently studied the viola da gamba with Jaap ter Linden at the Rotterdam Conservatorium for three years where she completed post-graduate studies in baroque music.