Via Frescobaldi
17th century Italian composer Girolamo Frescobaldi was conservative in style and yet an innovator in many ways. La Romanesca presents some of his improvisatory toccatas, imitative polyphonic instrumental music, and songs from his 'arie musicale' of 1630.
There is much instrumental diversity to be found here: countertenor, organ, harpsichord, recorders and viola da gamba are all heard in various combinations. La Romanesca's recording presents Frescobaldi's music according to the diversity of his virtually interchangeable canonzas; interchangeable since the titles under which they were published do little more than specify that they were suited for ogni sort di stromenti. It also includes a selection of the composer's lesser known solo vocal music.
Artist

A leading force in early music in Australia since 1978, La Romanesca has developed a special interest in the performance of mediaeval monophonic and polyphonic song, although the group's repertory spans the twelfth to seventeenth centuries.
Press quotes
"Clear and dignified performances all round"
— Madeleine Rowles, Early Music News, NSW
"a range of musical styles and instruments which keep the listener's interest ... Superb."
— Mark Norton, Queensland Pride
"The clean delicate lines of each instrumental combination and perfect tonal blend quickly transport the listener away"
— Dr. Amanda Watson, Victorian Journal of Music Education
"To survive 21 years as an early music ensemble in Australia is no mean feat and this is what La Romanesca's Frescobaldi recital joyously celebrates ... considerable experience and skill ... considerable empathy"
— Tony Way, The Age - Green Guide
Audio preview
Track Listing
Performers
Composer
Where to buy
Via Frescobaldi is available for download from the iTunes Music Store.
It's available for streaming through Apple Music.
Via Frescobaldi is available as as CD. It can be purchased online through Buywell Music or the Australian Music Centre which both offer secure online ordering.
Move CDs can be ordered through music retailers across Australia including Readings.
Product details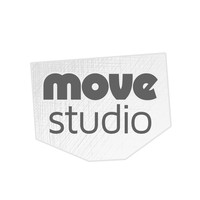 Recorded at the Move Records Studio, Melbourne Australia.
List price

$25.00 AUD

Engineer

Martin Wright
Vaughan McAlley


Venue

Move Records Studio


Release date

1999

Copyright

© 1999 Move Records

Phonogram

℗ 1999 Move Records

Categories

Catalogue number

MD 3206

Barcode

EAN 9314574320626