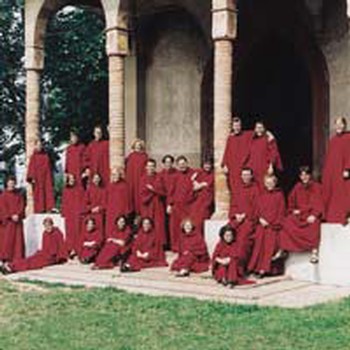 Choir of Ormond College
Since its inception in 1982 under the direction of Douglas Lawrence, the Choir of Ormond College has become the first Australian choir to receive ongoing international recognition.
After listening to the Choir of Ormond College, a German critic wrote that during the concert she had felt 'at the centre of the world.'
Most of the singers are or have been resident in Ormond College and come from schools where music education has occupied an important part in the curriculum.
Press quotes
"Twenty four young singers from Melbourne showed the Germans how to sing Bach."
— The Berlin Morganpost
"One of the most virtuosic chamber choirs in the world."
— Berlingske Tidende
Choir of Ormond College is featured on the following titles
Choir of Ormond College also appears on
Winner of the 1998 ABC Classic FM "Listeners' Choice" Award, this double CD set brings together chamber music by Brenton Broadstock, one of Australia's most well- established and respected composers.
Performer: Choir

Elizabeth Anderson and friends put a new twist into Christmas carols and CDs: eight Christmas tracks neatly packaged as a Christmas card with a vibrant front cover and room for a personal inscription.
Performer