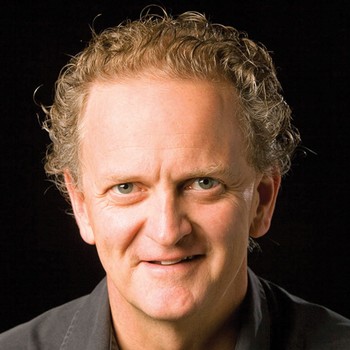 Derek Jones
Derek Jones has enjoyed an extensive performing career throughout Australia, Europe USA, and Asia. His performing career includes solo performances with the Melbourne Symphony, The Australian Philharmonic Orchestra, Orchestra Victoria and the Sydney Symphony Orchestra, the latter involving solo appearances in Carnegie Hall, New York.
Derek has toured Europe and Asia with recital performances in Manchester, Dublin, Hong Kong, Taiwan, Italy and in 2016 performed in London and Canada. He has also performed as soloist for ABC Radio in live broadcasts and has recorded recitals for ABC Classic FM.
Derek has released his CD "Sun Down Moon Up" in 2008, a collection of his own compositions and improvisations. He has also released CDs with the Australian recording label Move, including the 2015 release of "Flute Perspectives", a collection of solo Australian contemporary works.
His career includes principal flute positions with the Sydney Symphony Orchestra, Tasmanian Symphony Orchestra, the Australian Philharmonic Orchestra & Orchestra Victoria. He has made guest teaching appearances at the Paris Conservatoire, the Geneva Conservatoire, Graz Universitat, Trento Conservatorie, Trieste Conservatorio, The Royal College of Music London, The Royal Northern College of Music, Manchester The Royal Irish Academy of Music, Dublin, Boston University, University of British Columbia, Victoria University (Canada), The Hong Kong Academy of Performing Arts, Jeju Island Festival Korea, ,and the Taiwan Flute School.
Derek is currently the Head of Woodwind at the Melbourne Conservatorium of Music, University of Melbourne, Australia.
Derek Jones is featured on the following titles

Performer: flute
Derek Jones (flute) and Cameron Roberts (piano) present a program of new Australian works composed by Anne Boyd, Stuart Greenbaum, Rohan Phillips, Mark Pollard and Richard Meale.

Performer: flute, Composer
Flautist Derek Jones presents a collection of improvisations that were inspired by the idea of a universal spirit in all musical cultures.

Performer: Flute, Composer
Flautist Derek Jones, and pianist Leigh Harrold present this anthology of contemporary Australian Flute Music.
Derek Jones also appears on

Performer
A retrospective compilation of some of the highlights of the music of the late Peter Sculthorpe. Many favourites are included.

Performer: Flute
The five works on this CD, for clarinet with strings, piano, and flute, demonstrate Julian Yu's remarkable versatility, emotional breadth and mastery of compositional style and technique, as he taps into the inner structure and mental processes of his Chinese musical tradition rather than superficially borrowing its raw material.
Performer
The Victorian Time Machine, directed by Richard David Hames, was an instrumental and vocal ensemble which grew out of the Victorian College of the Arts. Composers on this disc are Guillaume Dufay, Richard David Hames, Barry Conynghim and James Fulkerson.