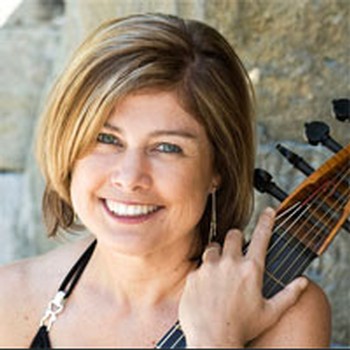 Jennifer Eriksson
Jenny Eriksson completed her initial musical studies at the NSW State Conservatorium of Music studying music education and cello with Barbara Woolley. She subsequently studied the viola da gamba with Jaap ter Linden at the Rotterdam Conservatorium for three years where she completed post-graduate studies in baroque music.
Jennifer has performed with the Australian Brandenburg Orchestra, the Australian Chamber Orchestra, Salut! Baroque, Opera Australia, the Renaissance Players, the Early Dance Consort, and the Sydney Consort. Jennifer founded "The Marais Project" in 2000. Eriksson also has a deep commitment to music education. For twenty years she has been a member of, and currently directs, "Sounds Baroque", a period instrument ensemble which performs cut down versions of baroque operas in infants and primary schools across New South Wales as part of the Musica Viva in Schools program.
If you love interesting, out of the way music and relaxed, concert settings you will love The Marais Project! Jennifer Eriksson originally founded the group in 2000 to perform the complete works of Marin Marais an 18th century genius of my instrument, the viola da gamba. Over the years our repertoire has greatly expanded and now includes a huge range of wonderful vocal and instrumental music for the viola da gamba from the 1300s to the present day. They also commission and arrange new music for the ensemble.
Performer: viola da gamba
The title of this CD is suggestive of the music yet to come. The album draws together several threads implicit in Marais' purpose and their Swedish roots. At the core remains the Viol de Gamba music of the French baroque, but also newly commissioned Australian compositions - spinning forth in new directions.

Performer: viola da gamba
The concept behind "Lady Sings the Viol" was to create a CD of "covers" of popular tunes. Five very different singers individually and collectively perform songs from 1300 to the present day including music by Piaf, John Paul Jones (Led Zeppelin's bassist), Schubert and Australian composer Elena Kats-Chernin.

Performer: Viola da gamba
Representing a landmark in the maturity of early music performance in Australia, The Marais Project presents "Love Reconciled", a recording to play often and savor deeply.
Elysian Fields, Australia's only electric viola da gamba ensemble, was formed by Jenny Eriksson, Matt Keegan and Matt McMahon in 2015. The band is an ongoing experiment in creating new improvised and composed repertoire for the electric viola da gamba – of which Eriksson is believed to be the only Australian exponent.

Performer: viola da gamba
Elysian Fields is Australia's only electric viola da gamba band, heralding the creation of a new and unique musical voice. Elysian Fields is the brainchild of viola da gambist, Jenny Eriksson, and leading jazz musicians, Matt Keegan, saxophones, and Matt McMahon, piano.
Evergreen Ensemble is where art music and folk music meet. It features four female musicians from Melbourne, Sydney and Geelong.

Performer
During the 18th Century, in Scotland, folk songs were regularly performed alongside Corelli and Vivaldi with no notion of one style being greater than the other. Likewise, within the 13 tracks of "Snow in Summer", alongside 18th century sonatas you'll hear arrangements of folk songs: sparse, ambient string textures, plucked notes resonating like stars in a clear nights sky, and a voice soaring high above.