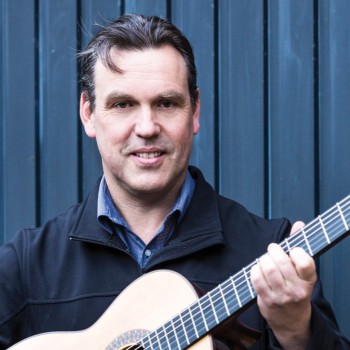 Ken Murray
Ken Murray is a Melbourne-based guitarist and composer.
Ken Murray is featured on the following titles

This double-CD contains seven orchestral works, all by composer Barry Conyngham perhaps Australia's most international composer, with premieres and performances of his works in Japan, America, Europe, Russia and throughout Australia. The Ormond Ensemble is conducted by Richard Davis.
Performer: Guitar
re-sound has established itself as one of Australia's most progressive contemporary music ensembles. Its thought-provoking, challenging and dynamic performances explore the sounds of our time across a wide range of genres, styles, and performance contexts.
As with the group's previous recordings, this CD combines a range of contemporary styles and approaches, including electronic and electro-acoustic music, contemporary chamber and interactive computer music, indeterminate (open) works and improvisation.
Performer: Guitar
Terry Riley's classic minimalist work In C receives its first electroacoustic interpretation by the Melbourne-based contemporary music ensemble.
Performer: Electric guitar, Effects

re-sound's first and self titled CD features chamber works by 20th-century composers John Cage, Brendan Colbert, Paul Moulatlet, Ken Murray, Thomas Reiner, and Harvey Sollberger.
Composer
Compositions by Ken Murray also appear on

Sidekick is guitar duo Ziggy and Miles' debut CD release. The duo's 2023/24 season begins with a 13 concert tour of Australia with more performances in NYC, Chicago, Boston, Philadelphia, Florida & NZ.
Composer
Ken Murray also appears on

A retrospective collection of chamber works by leading Melbourne contemporary composer, Thomas Reiner. Features soloists from Monash University and ensemble re-sound.
Performer: Electric Guitar and effects, Classical Guitar