Contemporary Australian Piano
A valuable collection of Australian compositions for piano, by some of Australia's most respected and inventive composers and performed by pianist- composer, Larry Sitsky.
A disc of extreme contrasts, ranging from Keith Humble's fiery 'Sonatas 1 and 2' to the Joplinesque Mary Mageau's 'Elite Syncopations'. It includes Sitsky's own rhapsodic pieces 'Fantasia No. 1 and No. 4'; Helen Gifford's 'The Spell 'and 'Cantillation'; Lawrence Whiffin's 'Prelude', Haydn Reeder's 'Masks', Nigel Butterley's 'Uttering Joyous Leaves', John McCaughey's 'Five Small Pieces', Theodore Dollarhide's 'Ragings of a One Pot Screamer', Ann Ghandar's 'Eshelgharam', and Mark Pollard's 'Krebs'. A truly valuable collection!
Artist

Larry Sitsky's activities as a composer, pianist, writer, broadcaster and teacher place him inevitably to the fore among today's ambassadors of contemporary Australian piano music. Through his work to date he has made a significant contribution to the Australian music tradition.
Press quote
"An essential disc"
— Greg Borrowman, Australian Hi-Fi
Audio preview
Track Listing
Performers
Composers
Where to buy
Contemporary Australian Piano is available for download from the iTunes Music Store.
It's available for streaming through Apple Music.
Contemporary Australian Piano is available as as CD. It can be purchased online through Buywell Music or the Australian Music Centre which both offer secure online ordering.
Move CDs can be ordered through music retailers across Australia including Readings.
Product details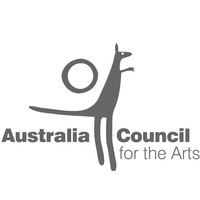 This recording project has been assisted by the Commonwealth Government through the Australia Council, its arts funding and advisory body.
List price

$25.00 AUD

Total playing time

70 minutes 38 seconds

Thanks to

Australia Council


Release date

1988

Copyright

© 1988 Move Records

Phonogram

℗ 1988 Move Records

Categories

Catalogue number

MD 3066

Barcode

EAN 9314574306620