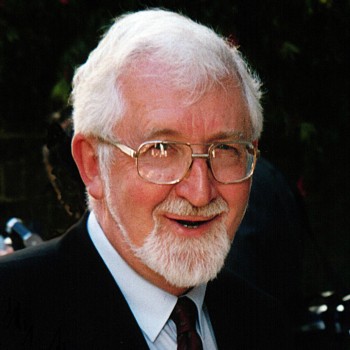 Roger Heagney
Heagney has gained an international reputation as pianist and harpsichordist. He lectures at the Australian Catholic University and performs regularly with The Academy of Melbourne and Pro Arte Orchestras and at the Melbourne International Festival of Organ and Harpsichord.
In addition Heagney is known as a composer &endash; especially of liturgical music.
He has only recently retired from his position as Director of Music at St. Francis' Church, Melbourne, a position he has held for thirty years. During this time the choir has gained an international reputation through two overseas tours and numerous recordings.
'Mr Heagney's velvet fingers encouraged his instrument to sing in a way Haydn might not have thought possible ... The most finished playing of the week ... Close blend of refined and mellow tone ... Distinguished partnership by intimate give and take.' (The Times, Dec. 1983)
Roger Heagney is featured on the following titles

Performer: harpsichord
Roger Heagney plays one of the last harpsichords (made in 1963) by the French Pleyel piano company, which was founded in 1807 and continued to make pianos until its doors were closed for the last time in 2014. The Pleyel 'Concert Grand Harpsichord' has a unique sound and variety of colours controlled by a set of seven pedals.

Performer: Harpsichord
Acclaimed artists present superb performances of the complete Bach Flute Sonatas.

Performer: Harpsichord
Acclaimed artists present superb performances of the complete Bach Flute Sonatas.
Trio Melbourne is an ensemble comprising three outstanding artists - Roger Heagney (piano), Isin Cakmakcioglu (violin) and Rachel Atkinson (cello). It was established in 1993, and since then has performed to great critical acclaim in Australia and Europe.

Performer: Piano
This CD by highly acclaimed Trio Melbourne features a stunning collection of 20th Century piano trios, including two never-before recorded pieces by Australian composers Sculthorpe and Yu.
Compositions by Roger Heagney also appear on

Composer
A special CD to celebrate Move Records' 50th year. Twenty-four Australian composers were invited to create a new short work for this special commemorative disc.

Composer
This superb new song cycle by Roger Heagney sets the poetry of Graeme Ellis to music. Soprano Merlyn Quaife is joined by pianist Andrea Katz.
Roger Heagney also appears on