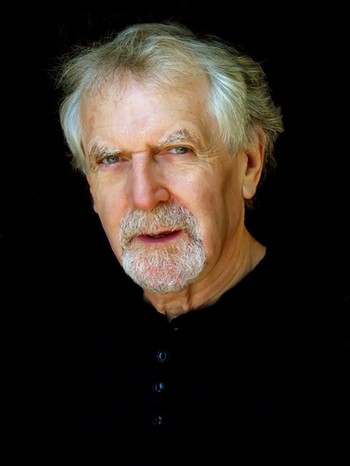 Tony Gould
Pianist and composer Tony Gould is one of Australia's most respected musicians. His career has embraced many styles of music, not least jazz and other improvisatory musics in addition to traditional and contemporary classical musics. He gives many concerts each year and for 50 years he has been involved in an extraordinary number of recording projects both as pianist and composer and has been at the forefront of music education in Australia via various tertiary institutions in Melbourne and throughout Australia.
His performances cover a wide range. He has accompanied such eminent jazz musicians as Clark Terry, Mark Murphy and Ernestine Anderson and has been a supporting artist to Dave Brubeck, Oscar Peterson, Sarah Vaughan, Jean Luc Ponty, Ray Brown, the Art Ensemble of Chicago and many other distinguished groups. Yet he is equally at home playing Bach and Mozart and has been a guest soloist with both the Melbourne Symphony Orchestra and the Elizabethan Melbourne Orchestra.
He has recorded on over twenty commercially released CDs, among the most highly acclaimed are Lirik (1994), Unanimity (1995) with pianist Bob Sedergreen, Gateway and A Tin Roof for the Rain (1996 and 1997) with saxophonist Robert Burke and cellist Sarah Morse. He regularly records for the ABC.
Over the past few years, Tony has become increasingly active as a composer. He has fulfilled commissions for the Victorian Arts Centre, the Hamilton Arts Festival, the Solitaire Tuba Ensemble, and has written works for horn and piano and tuba and piano. He has been a guest artist with the State Orchestra of Victoria for a premiere of his work Homage to Bach for symphony orchestra and piano trio. He was commissioned to write music for two award winning CSIRO documentary films. In 1997 his chamber work Under Milk Wood, based on Dylan Thomas' work, was premiered by the Queensland Philharmonic Orchestra and narrated by distinguished Australian actor John Stanton.
Tony's music has wide appeal. He draws from a wide range of musical influences including Bach, Mahler, Stravinsky, Bartok, Keith Jarrett and Bill Evans. His style of composition is marked by rhythmic vitality and a particular sensitivity to harmony.
Tony is has recently resigned from his position as Dean of Music at the Victorian College of the Arts School of music.
In 1997 he was visiting Head of Post Graduate Studies, at the Conservatorium of Music, Western Australian Academy of Performing Arts. In recent years he has also lectured at The University of Melbourne and acted as a consultant for the National Academy of Music and Director of their inaugural program for improvisation studies.
He has been a chief adjudicator for The Sun Aria competition for the last twenty years and adjudicator of eisteddfods and scholarships throughout Australia, including the National Finals of the Yamaha Music Competition and the World Final of the Yamaha Music Competition. He was a member of the founding committee of advisors in establishing the Yamaha Music Foundation and continues to be a senior member of examining panels for exams in Keyboard.
Tony is a respected music writer and critic having contributed to The New Grove Dictionary of Jazz, The Oxford Companion to Australian Music and Music Forum. He was chief (classical) music critic for The Sun newspaper (Melbourne) for a number of years and has also written for The Australian.

He has a PhD from Latrobe University, a Master of Arts from Monash University and a Bachelor of Music from the University of Melbourne. In early 2005 Tony resigned his position as Head of the School of Music, Victorian College of the Arts to renew his passion for a hands-on approach to music-making in performance, composition and writing. He currently is a Professor of Music at Monash University.
Recent awards include the APRA /Australian Music Centre (AMC) Classical Music Award for Outstanding Contribution to Australian Music in Education (2005), an Australia Council Music Board Fellowship (2006-2007) and a Distinguished Artist residency at Arthur Boyd's artist's studios in Bundanon (2007). He was made a Member of the Order of Australia in 2007.
Artist's website: www.australianmusiccentre.com.au
Press quotes
"one of a rare breed of pianists not frightened of showing his emotions when he plays"
— Leon Gettler, The Age
"one of the most talented artists in Australia."
— Joya Jenson, 2MBS FM
"Tony Gould has emerged as a world-class talent, a formidable composer as well as a highly lyrical interpreter of other people's works ... a sensitive accompanist"
— Steve Robertson, Music Australia Guide
Tony Gould is featured on the following titles
Performing as McJad
McJad was formed in the 1970s and comprised the duo of trumpeter Keith Hounslow and pianist Tony Gould. The idea was that the duo extemporise not only on an original theme, but a freely improvised theme!

Those who knew the Melbourne jazz scene back in the 1970s would fondly remember McJad, the free improvising duo of trumpeter Keith Hounslow and pianist Tony Gould. This double-CD features their latest album plus a bonus re-issue of their original LPs. A true collector's item!
Performer: Piano, Organ
Composer
Compositions by Tony Gould also appear on
Tony Gould also appears on